6th Global Symposium on Low Fertility and Population Ageing
---
17/11/2022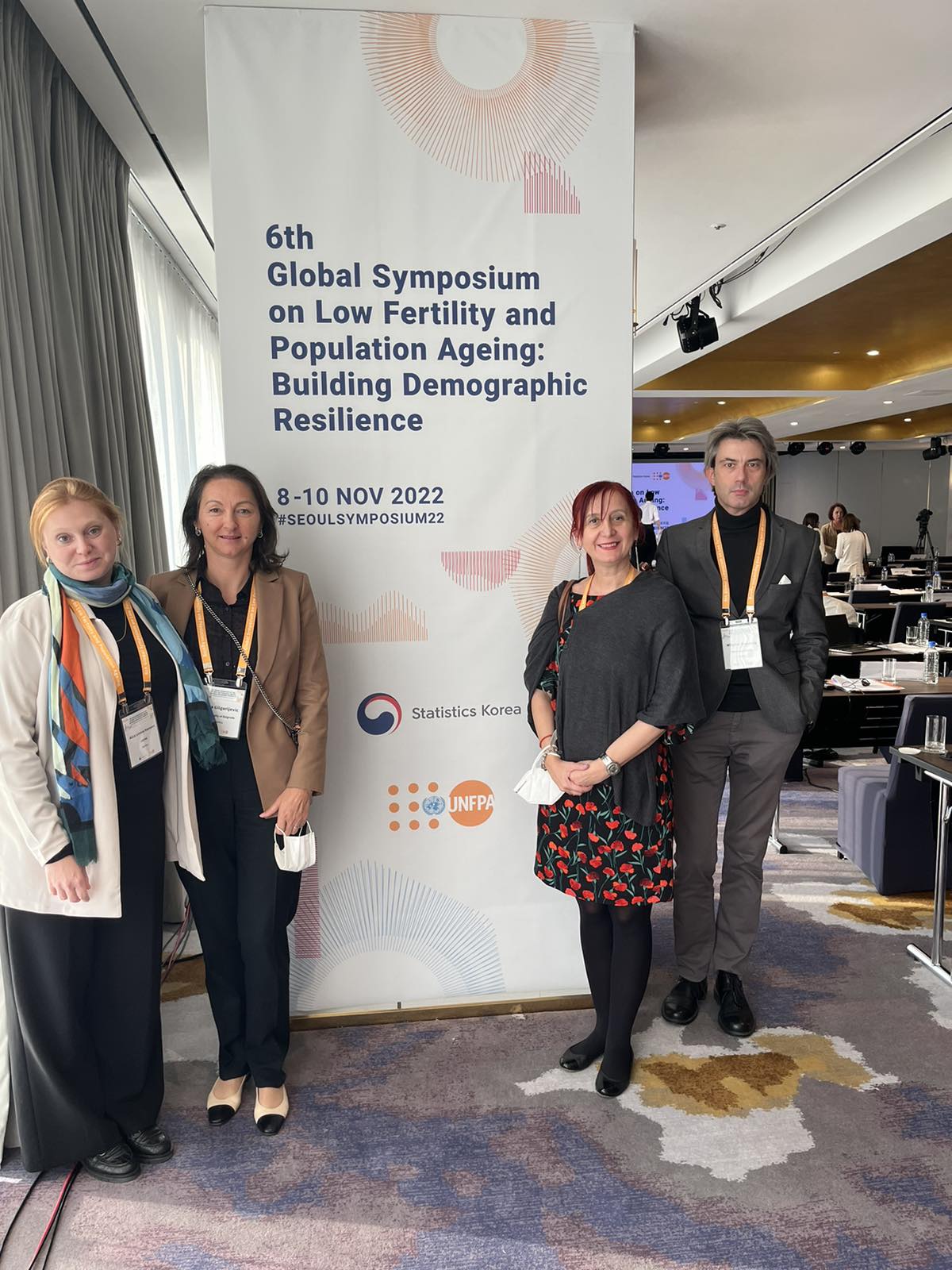 Representatives of the Red Cross of Serbia Dr. Milutin Vračević and Nataša Todorović participated in the sixth global symposium "Low fertility and population aging: building demographic resilience" organized by the United Nations Population Fund (UNFPA) and the National Bureau of Statistics of the Republic of Korea (KOSTAT). The symposium took place in Seoul, Republic of Korea from November 8 to 10, 2022.
The Global Symposium puts the concept of demographic resilience at the centre of highly changing demographic trends, building on the Sofia Ministerial Conference on Demographic Resilience 2021 "Shaping Europe's Demographic Future". Demographic resilience requires a shift from fundamentally negative, reactive and fragmented responses to anticipatory and integrated approaches that focus on building institutions and societies that can thrive in in the face of new demographic realities. Certainly today's world is more demographically diverse than ever before.
While the global population will continue to grow for decades to come, population growth is no longer the overriding reality for all countries. In Europe and East and Southeast Asia, for example, population decline is an increasingly common phenomenon, posing new challenges and opportunities to countries and entire continents. Ages between countries and regions also differ more than ever before; in Europe, for example, the median age is  41.7 years, while in sub-Saharan Africa it is 17.6. These shifts in population structure are characterised by a fall in fertility, rising life expectancy and population ageing, and  the number of countries facing these changes is steadily increasing.
The symposium featured the participation of around 120 ministers and policy makers, representatives of the United Nations, the academic community and civil society organizations.