Addressing and preventing care needs through innovative community care centres
---
04/11/2020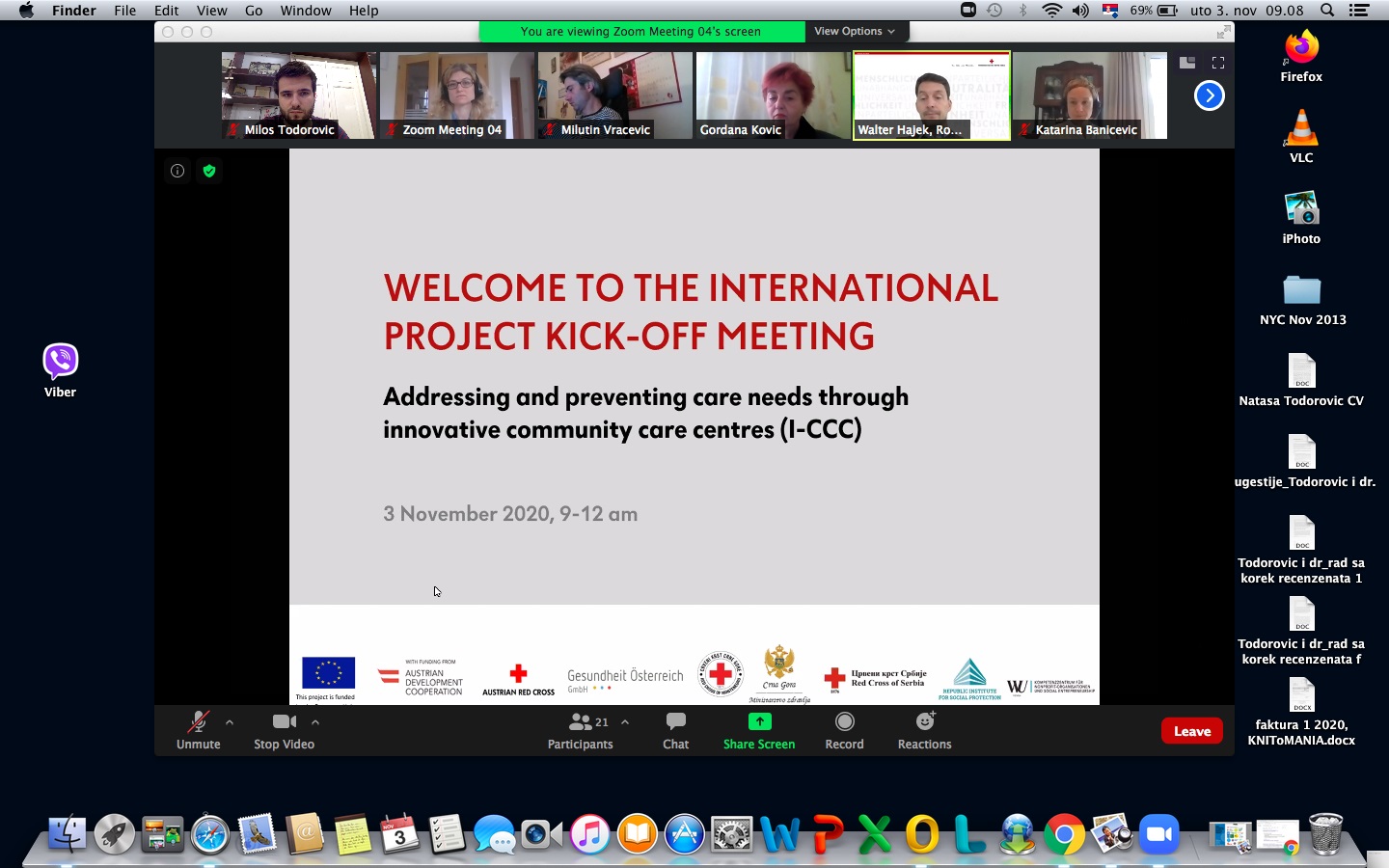 As part of the "Addressing and preventing care needs through innovative community care centers" project, online Kick-off meeting was organised on 3 November 2020. This is a three year international project implemented in Austria, Serbia and Montenegro with support provided by European Union and Austrian Development Agency (ADA).
The first regional online meeting in the project had 18 participants, representatives of partner institutions and organisations. The meeting was organised to provide detailed information to all the partners on the project about the future activities and workplan.
The goal of the project is improving the quality of life of older persons with diagnosed dementia and their informal caregivers. The first phase of the project includes research and mapping of needs, target groups and education of informal caregivers and volunteers. It is also planned to use new technologies, while phase two is about implementing the developed model in practice and implementing evaluation as basis for the further advocacy for aligning public policy with the needs of these two groups. Further activities will include focus group interviews and individual interviews in Pirot and Sombor as part of the data gathering process.
The project is coordinated by Austrian Red Cross and in all the countries two local Red Cross branches are involved. In Serbia these are Red Cross of Sombor and Red Cross of Pirot and the Republic Institute for Social protection is also a partner on the project. Natasa Todorovic and Milutin Vracevic are responsible for development and implementation in the project.