30/04/2022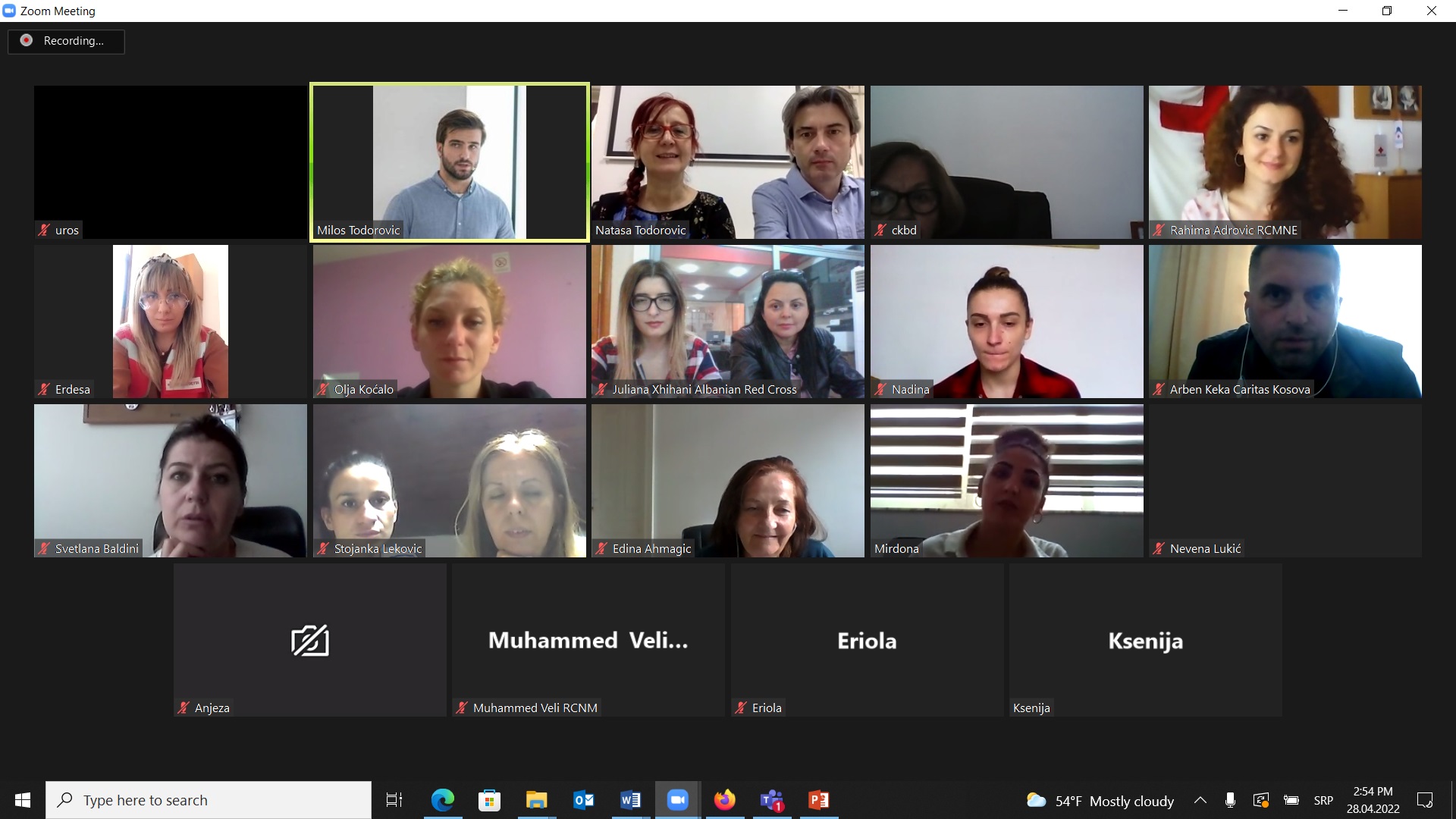 In order to improve the quality of life of older persons and persons with disabilities in the Western Balkans, an important step is the prevention and concept of healthy aging. So, on April 28 and 29, the Red Cross of Serbia organized a training for its partners. The training was intended for coordinators of psychosocial support within the project "Strengthening resilience of older persons and persons with disabilities during COVID-19 and future crises", a project funded by the European Union and the Austrian Development Agency.
The training covered important areas related to healthy lifestyles and healthy aging, relying on the Decade of Healthy Aging of the World Health Organization 2020-2030, which contains four thematic units:
Environment adapted to all ages
Fight against ageism
Integrated health and social care services
Long-term care services
In addition to basic data on aging and health, the training included ageism and ableism, myths about aging, health assessment, the importance of physical activity, healthy eating, prevention of non-communicable diseases, social isolation and lifelong learning, as well as basic steps in behaviour change.
The training was held online and was attended by 22 participants representing partner organizations from the Western Balkans region. The training was held by Natasa Todorovic and Dr. Milutin Vracevic, experts from the Red Cross of Serbia.