International training on responding to trafficking in human beings
---
25/10/2022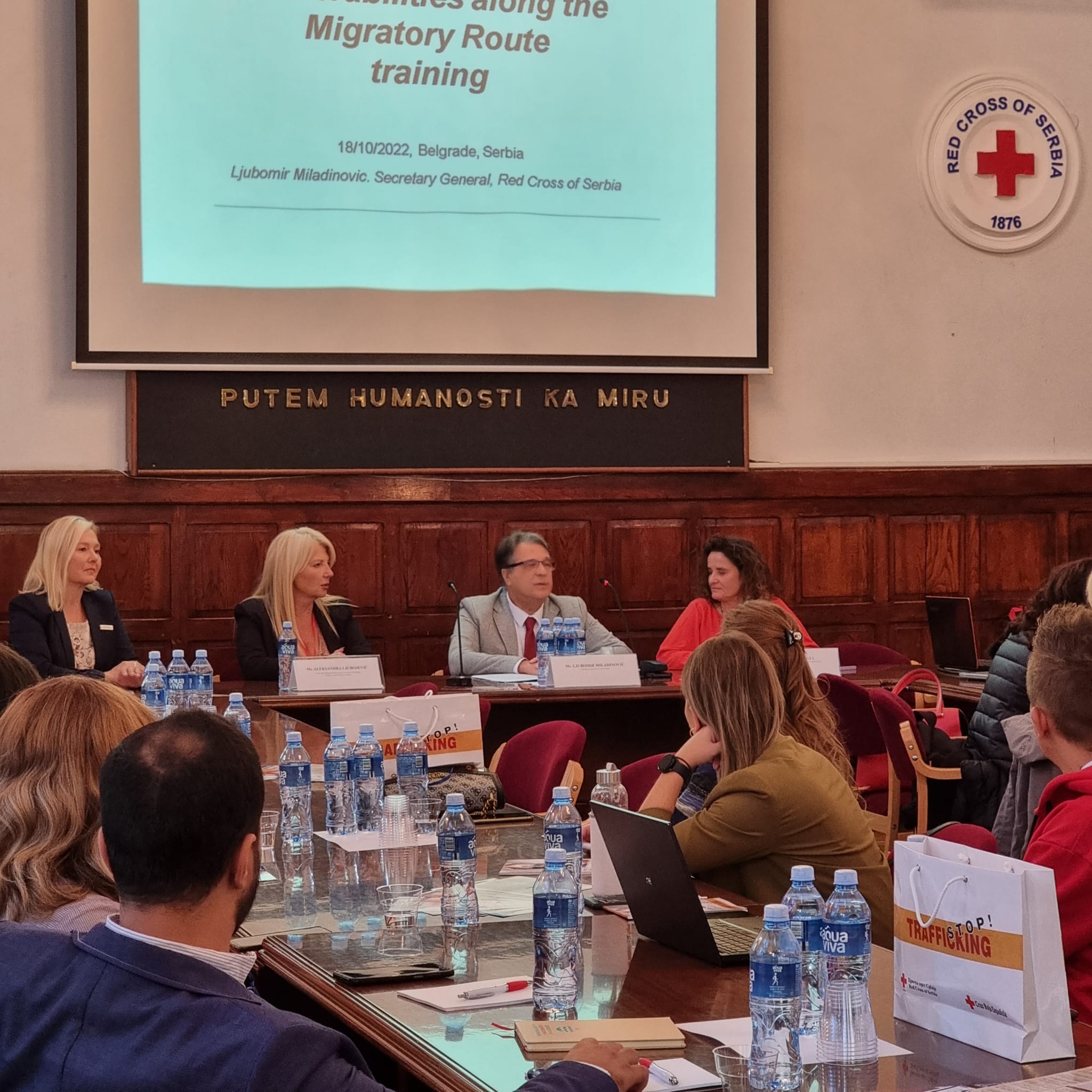 In the period between the 18th and the 20th of October, the Red Cross of Serbia was the host of the International training on responding to trafficking in human beings that gathered representatives from the Red Cross and Red Crescent National Societies from Serbia, Albania, Bosnia and Herzegovina, Croatia, Egypt, Italy, Montenegro and Portugal, as well as the representatives of the Centre for Cooperation in the Mediterranean, ATN network and the IFRC. The gathering was also attended by the speakers from OSCE, NGO Atina, Save the Children and the Pedagogical Society of Serbia.
The conference was opened by the Secretary General of the Red Cross of Serbia, Mr. Ljubomir Miladinović, director of the Centre for Cooperation in the Mediterranean, Ms Debora Rull Jala, and the director of the Centre for Coordination of Protection of Victims of Human Trafficking, Ms. Aleksandra Ljubojević.
European Anti-trafficking Day, 18th of October, was marked in the light of the conference and mutual exchange of experience and good practices, and the participants had an opportunity to gain a hands-on, practical insight into the Red Cross of Serbia activities by attending an educational theatre play "Prevention theatre", organized by the Red Cross of Pančevo.
The goal of the training was to perceive trafficking in human beings in the context of the migrations and contemporary risks, as well as sharing useful experience and practices implemented by different National Societies.
The Red Cross of Serbia thanks the Centre for Cooperation in the Mediterranean for the support, and the participants for their active engagement, with sincere hopes that the continuation of this cooperation will be productive and strengthen the adequate response to the trafficking in human beings globally.