"Listen to me and see what I can do and what I know"
---
02/09/2023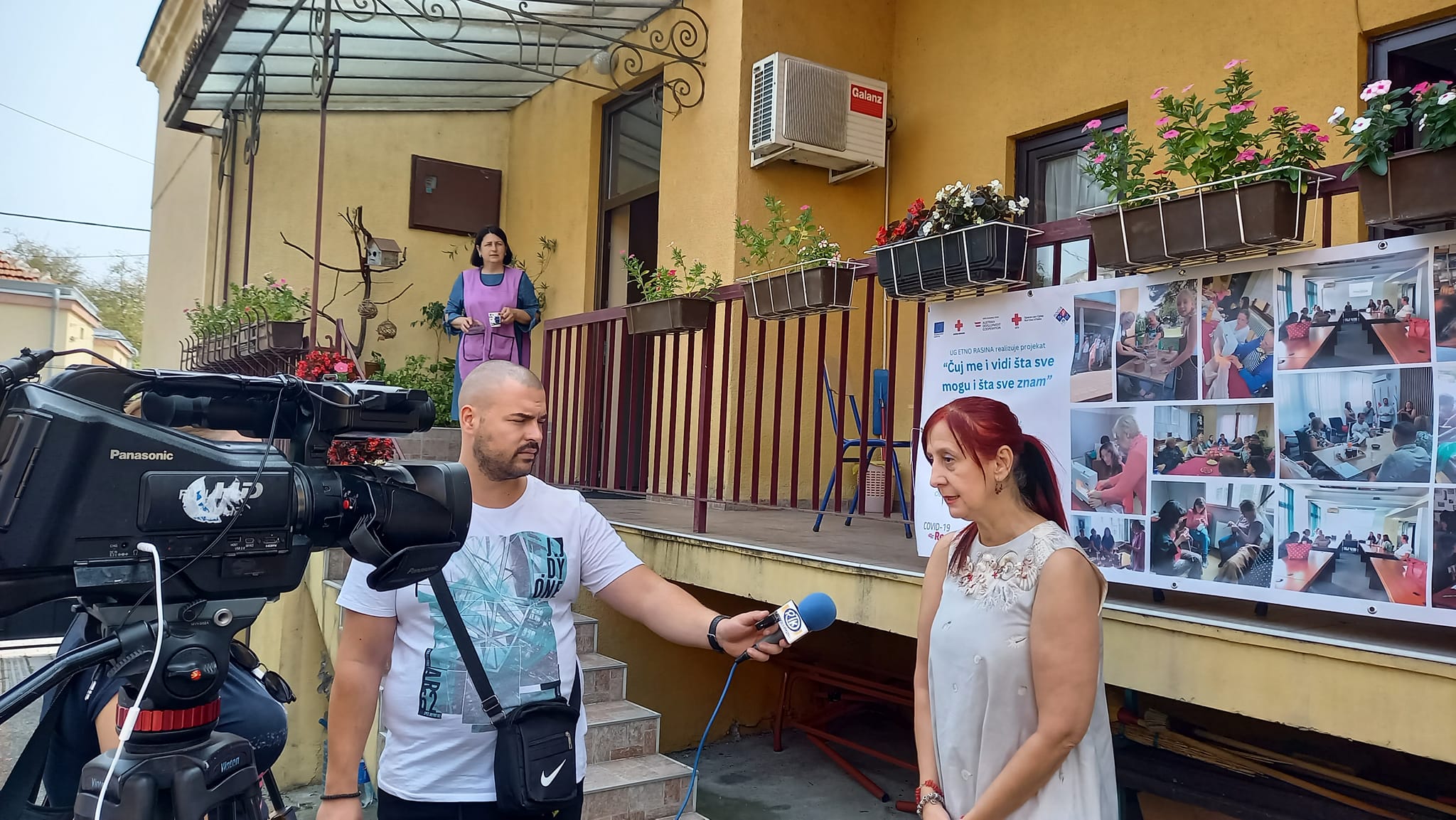 As part of the regional project "Strengthening resilience of older persons and persons with disabilities during COVID-19 and future disasters", on Thursday, 31 August  2023, in the period from 11:00 a.m. to 3:00 p.m., in the courtyard of the Intermunicipal Organization of the Blind and Visually Impaired, Kruševac, a handicraft fair was held. These crafted items were made  as part of the microproject  called "Hear me and see what I can do and what I know".
The products presented at the fair were created in tailoring and sewing, knitting, embroidery, pottery and decoupage, workshops, made by the skillful hands of members of the Organization of the Deaf and Hard of Hearing Kruševac and Inter-Municipal Organization of the Blind and Visually Impaired in Kruševac, and under expert supervision and with the instructions of the members of the EthnoRasina association. These workshops were not only about learning new skills and improving existing ones, but there was a very clear component of inclusion in the community, because participating in different fairs was important for gaining new friendships and the opportunity to receive recognition for the work. This project has a significant component of preserving traditional heritage and culture.
The fair was also attended by the project coordinator Nataša Todorović, and the Red Cross Kruševac supported the fair through presence of its volunteers. This project is financed by the European Union, Austrian Development Agency and the Austrian Red Cross, while coordinated by the Red Cross of Serbia.