Monitoring visit to the Serbian Association for Alzheimer's Disease (SUAB)
---
21/07/2023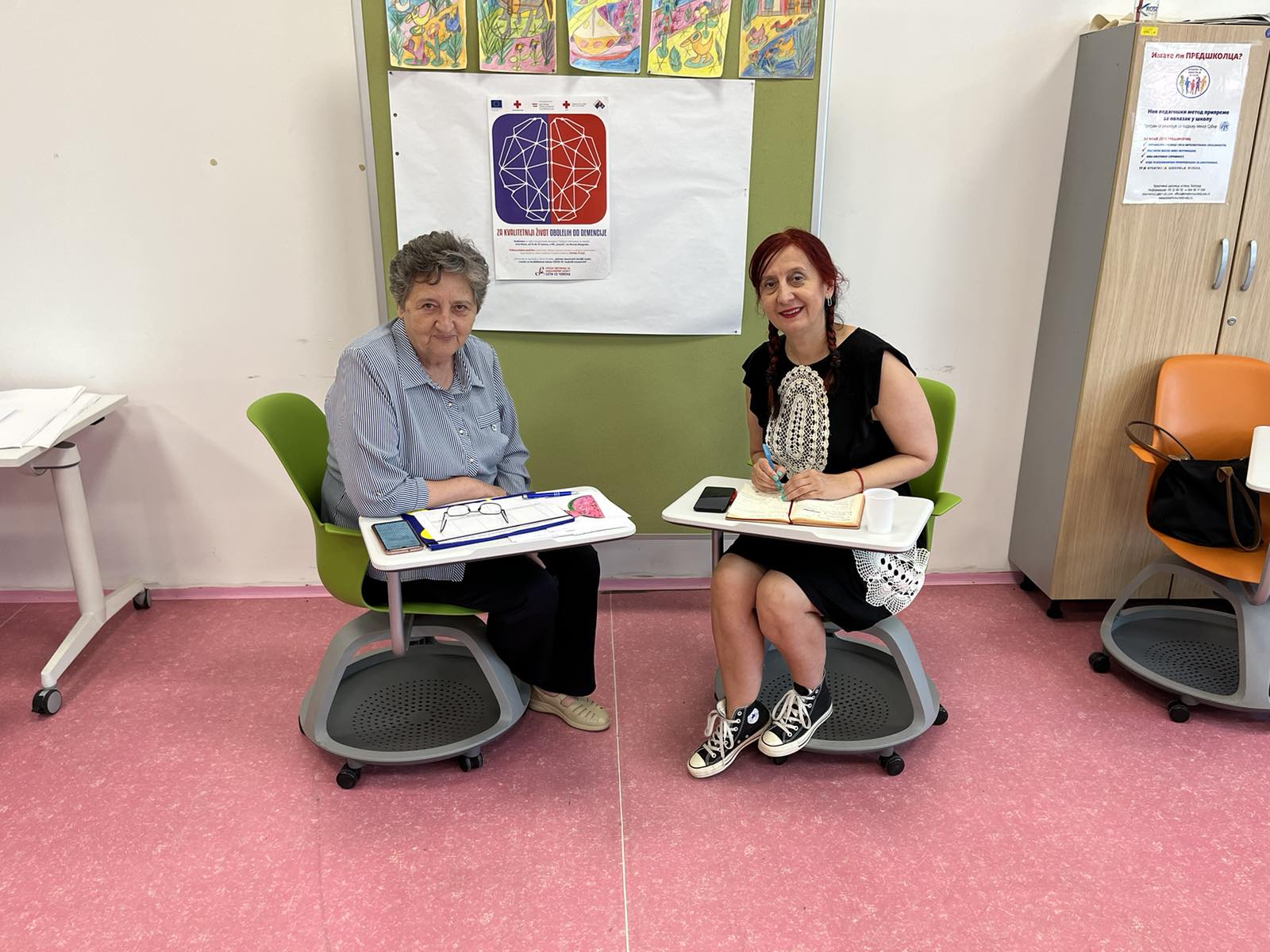 As part of the series of monitoring visits, Nataša Todorović, the coordinator of the project "Strengthening resilience of older persons and persons with disabilities during COVID-19 crisis and future disasters", visited the Serbian Association for Alzheimer's Disease (SUAB) on Thursday, July 20, 2023, in order to attend the work with beneficiaries as part of the microproject implemented by SUAB. This micro-project is part of the support that the Red Cross of Serbia provides to civil society organizations at grassroots level, through small grants, which is part of the wider work on building the capacity of civil society to support and help inclusion of older persons and persons with disabilities in Serbia and four other countries of the Western Balkans region. This three-year project is supported by the European Union, Austrian Development Agency and the Austrian Red Cross, and Red Cross of Serbia is also in charge of coordinating the work of all partners in the region.
The activities of the Serbian Association for Alzheimer's disease aimed at direct work with beneficiaries take place through regular workshops. At these workshops, persons with a diagnosis of dementia participate in structured activities in planned and organized periods of time, which are led by trained associates of SUAB. These activities are aimed at preserving the social, cognitive and physical abilities and capacities of beneficiaries and contribute to improving the quality of their lives. The useful knowledge and skills acquired and renewed through this work help them to be more active and take part in the life of the community, and their stay at the workshops also provides some respite time for their family members. The workshops are led by third-year psychology students and social work students, and the work is organized so that each user has one volunteer responsible for them.
Workshop activities that last between two and three hours every Thursday include occupational and rehabilitation therapy, but also painting, drawing and colouring as well as entertainment activities, all based on the expertise of experts who volunteer for SUAB. This was the last workshop before the summer break, after which the microproject will enter the final phase.