Monitoring visits to project partners in Bosnia and Herzegovina
---
02/10/2023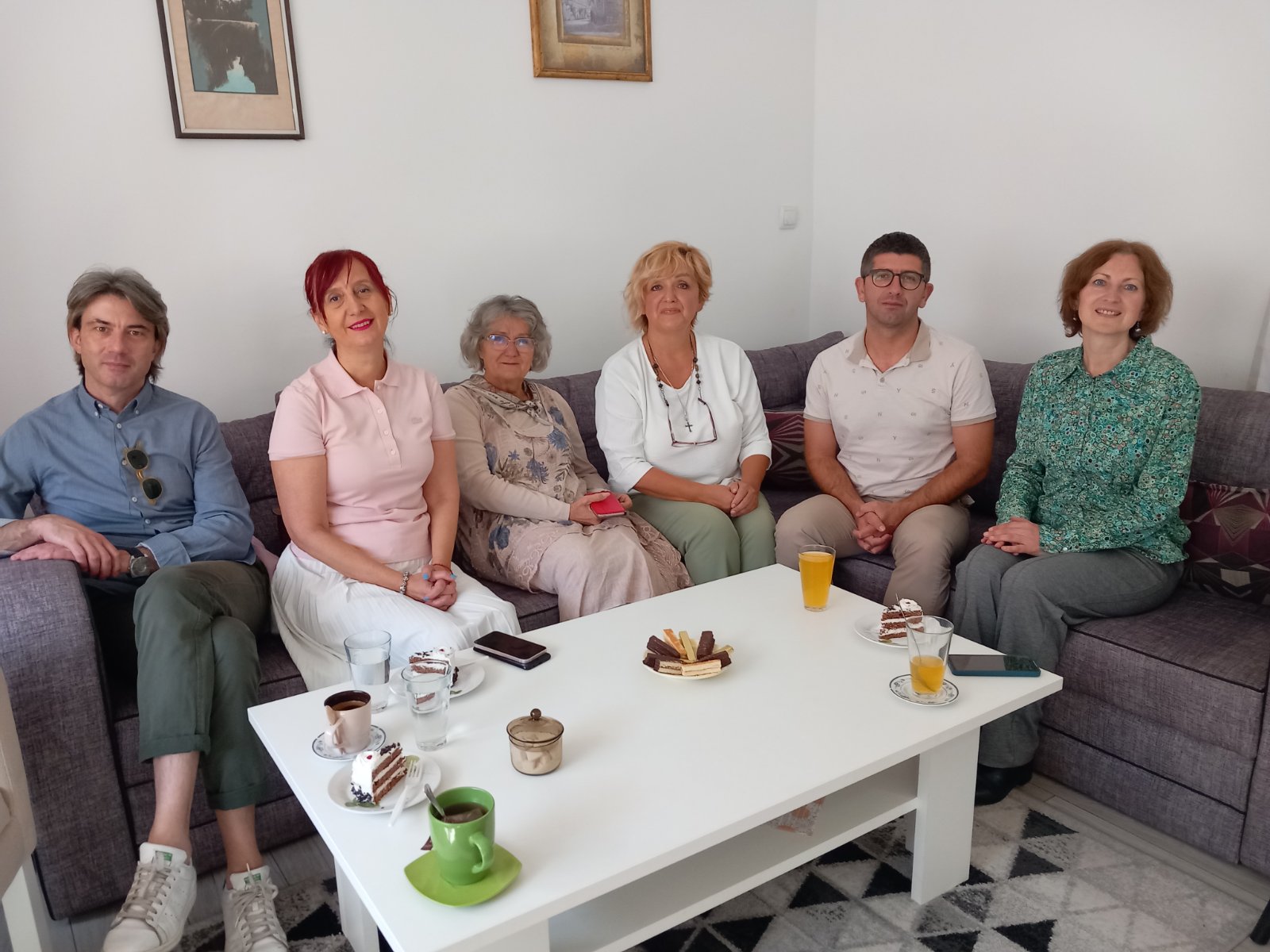 On 28 September  2023, project coordinators from the Red Cross of Serbia Nataša Todorović and Dr. Milutin Vračević visited two organizations that implement microgrants in Bosnia and Herzegovina out of 11 that received small projects. The NGO "Perspektiva plus" from East Sarajevo implements activities under the name "Preserving mental health of older persons during the COVID-19 pandemic". This project is aimed at providing counseling services to older persons and raising public awareness of the importance of maintaining mental health. As part of the project, about 15,000 citizens were informed about the importance of preserving mental health. This organization collected information about needs through focus groups, then educational psychological workshops and motivational workshops were organized.
Another organization that the coordinators visited is the "Give us a chance" association, which works primarily with families and its activities are aimed at parents of children with disabilities. The main goal of the project was to provide support to the family through information about rights, but also to organize a day care center where parents can leave their children for a few hours. Psychological support and advisory work with family members, as well as help during crisis interventions, are particularly important within this project. In addition to specific activities, this organization is active in advocating for a greater number of services in the community and helping the family through the improvement of public policies.
They also visited the partners of the Bosnia and Herzegovina Red Cross Society and talked with the project coordinators and the Secretary General Namik Hodžić. The visit was implemented within the framework of the project "Strengthening resilience of older persons and persons with disabilities during the COVID-19 crisis and future disasters", financed by the European Union and the Austrian Development Agency, and coordinated by the Red Cross of Serbia.