Opening of the exhibition "Life-saving healthcare for people on the move in the Balkans"
---
20/12/2019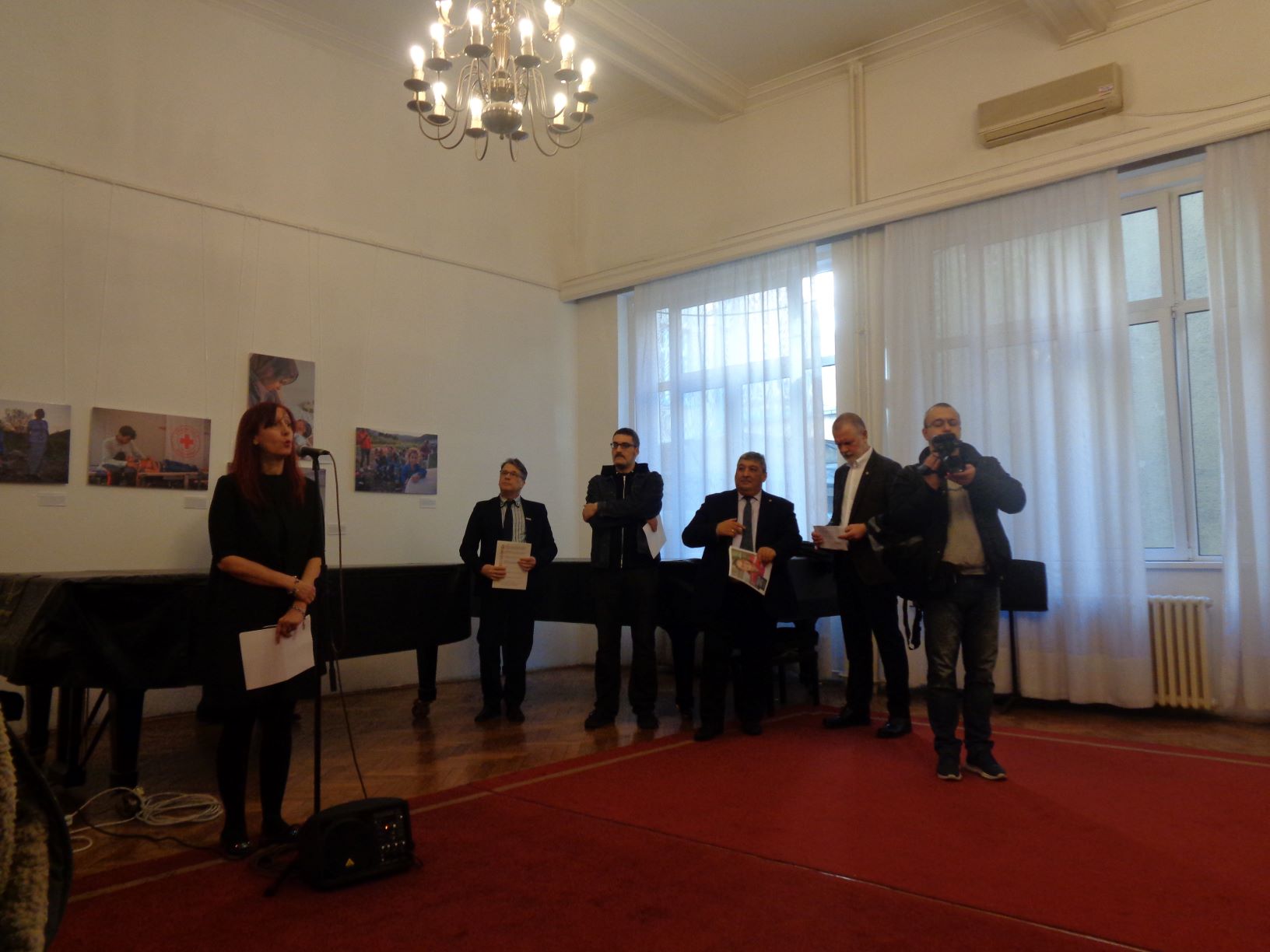 The Red Cross of Serbia marked the international Migrants Day, 18 December by opening a photo exhibition "Life-saving healthcare for people on the move in the Balkans" in the Ilija M. Kolarac Endowment in Belgrade.
The photos were taken in migrant centres in Serbia (Subotica and Sombor), Bosnia and Herzegovina and North Macedonia in July and August 2019 thanks to the International Federation of Red Cross and Red Crescent Societies (IFRC) and the photographer Victor Lacken who documented the challenges faced by refugees and migrants as well as the work of the volunteers and staff of the Red Cross of Serbia and National Societies in the other two countries through which essential healthcare and psychosocial support are provided.
Andrei Kazakov, Coordinator in the UNHCR office in Serbia in his opening speech emphasised the importance of all actors working together to support migrants, especially in the area of health and underlined the value of the Red Cross work.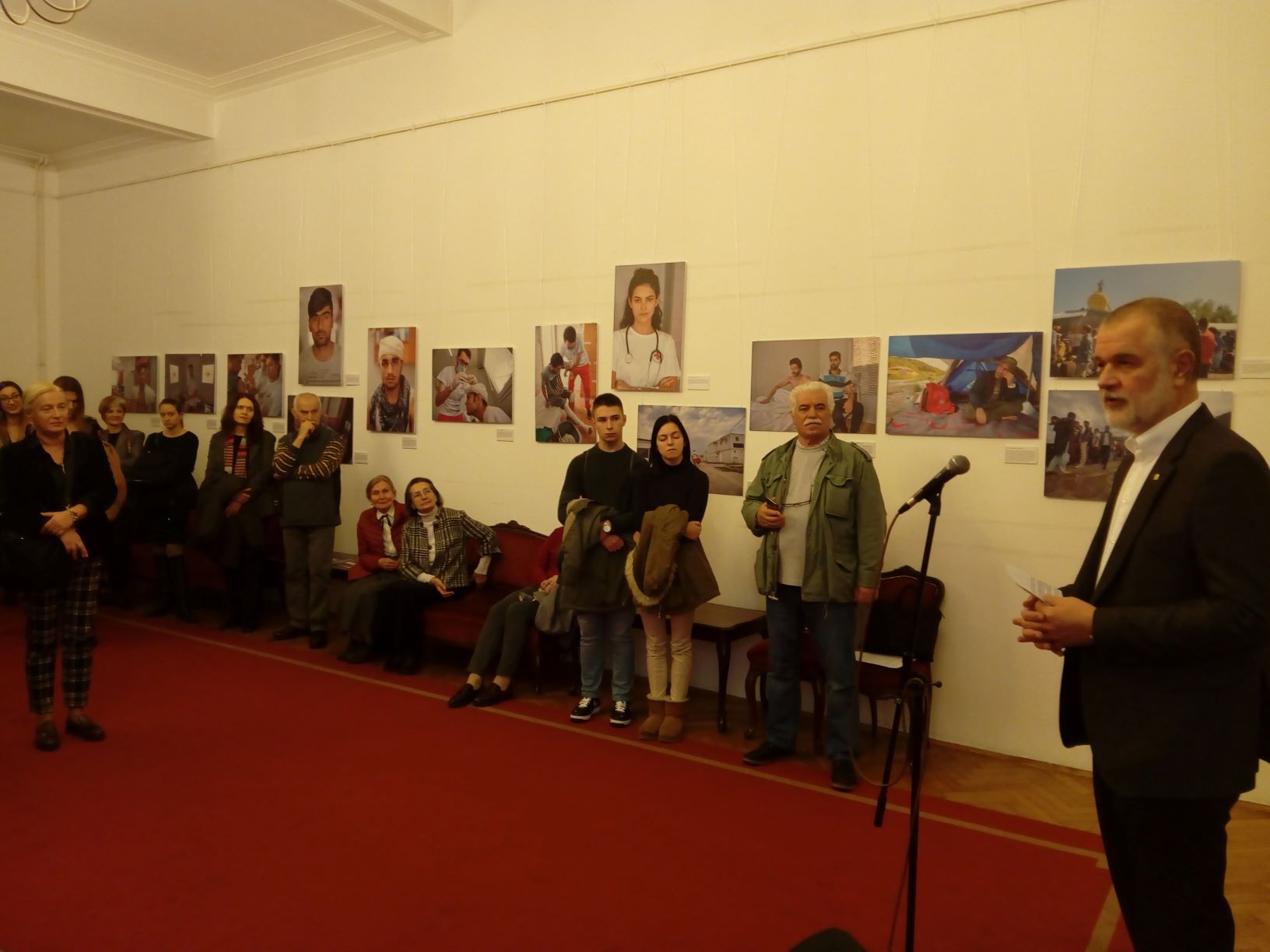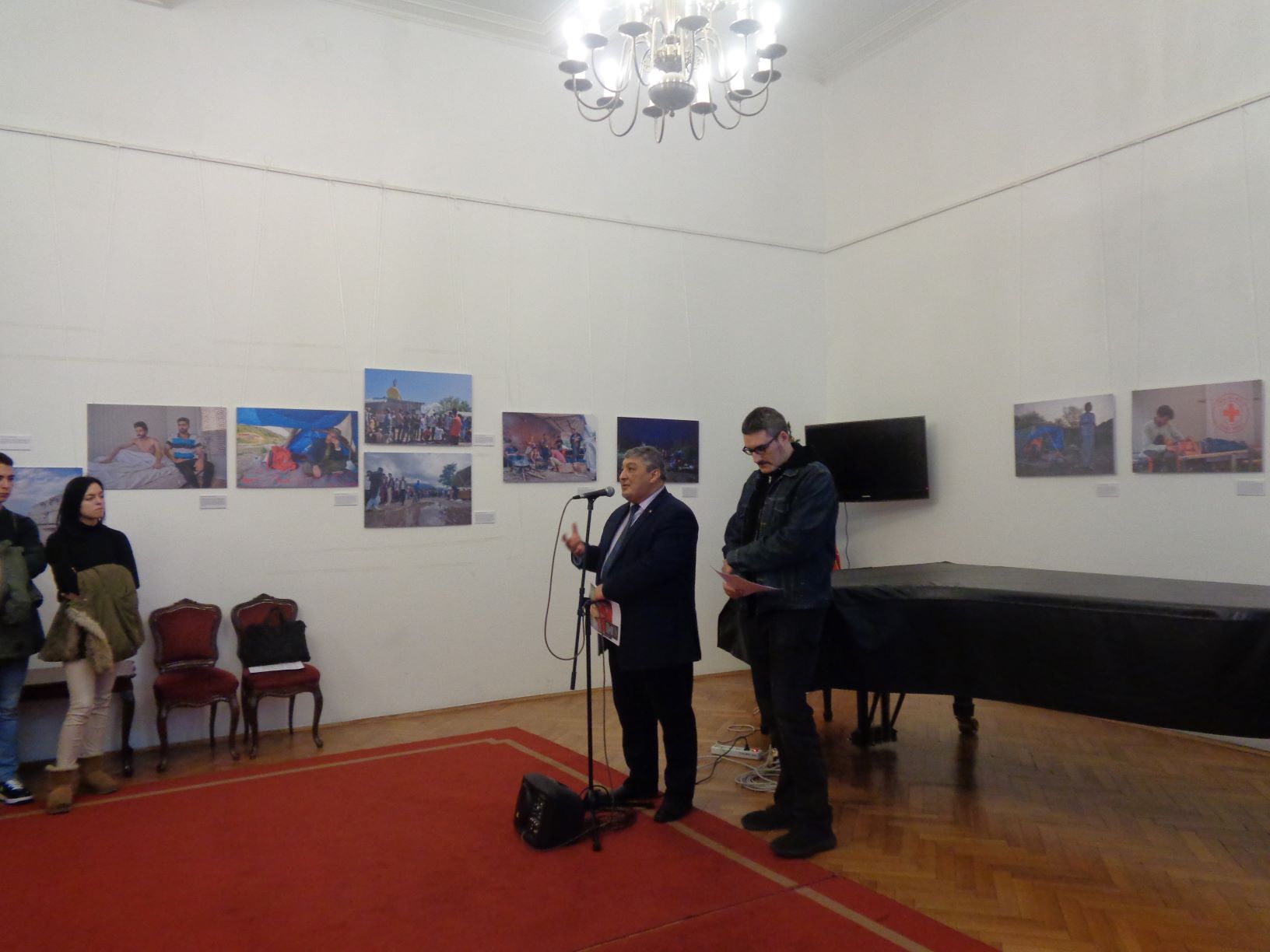 Dr Davron Mukhamadiev, Head of Health Department of IFRC Europe Region spoke of importance of healthcare as the key factor in saving lives of refugees and migrants on the Balkans route and reminded the audience that International Migrants Day should make us remember this large population that lives in constant risk. He emphasised mental health as an important component of health and wellbeing and spoke about the Red Cross of Serbia efforts made to preserve it.
Ljubomir Miladinovic, Secretary General of the Red Cross of Serbia spoke about the work of the Balkans National Societies of the Red Cross as an example for the whole world how to support migrant population while Natasa Todorovic, the red Cross of Serbia associate spoke about the successful cooperation between the three national Societies in the region, with the IFRC support and pointed out the volunteers as role models that we all should follow.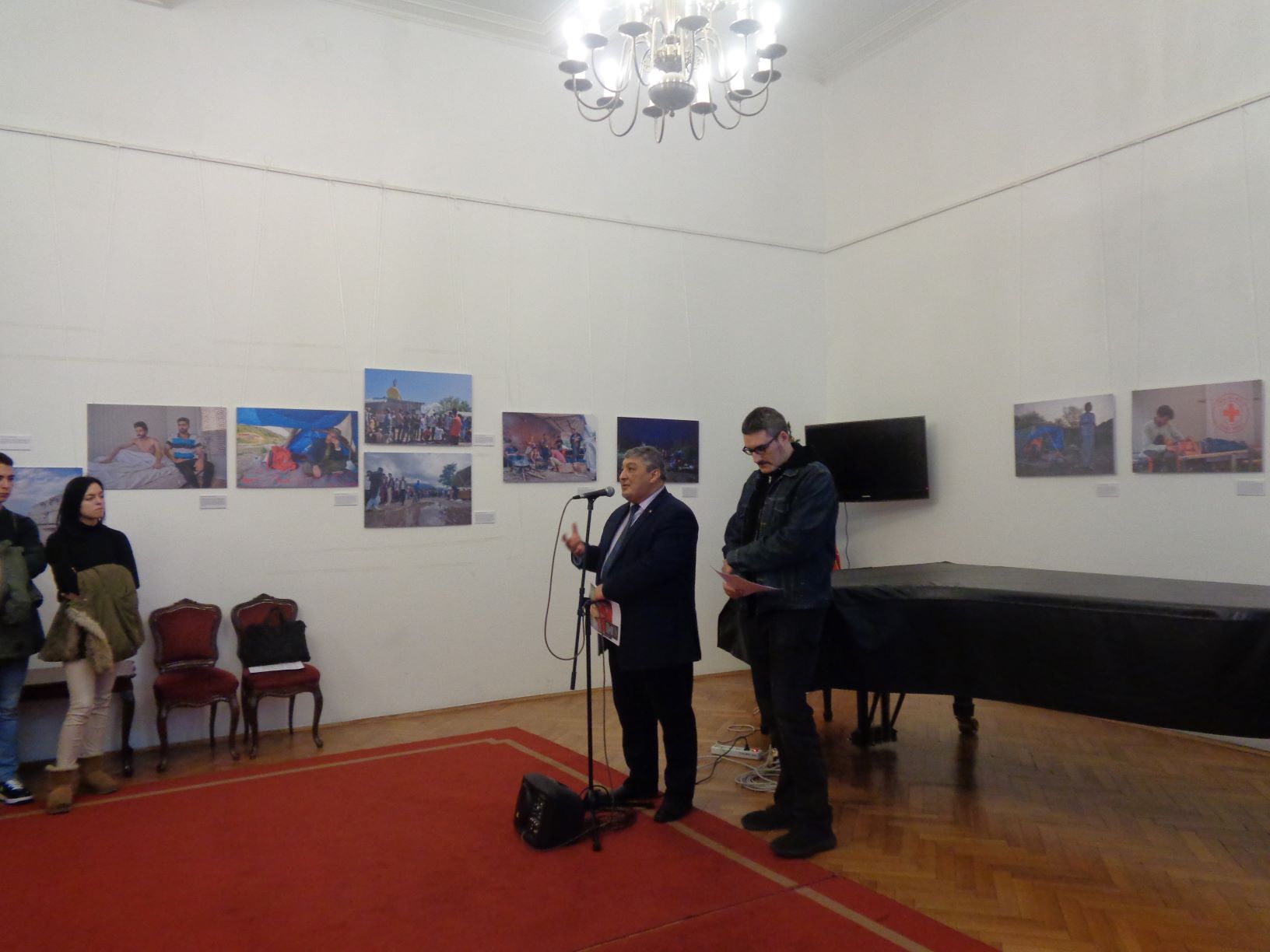 The exhibition "Life-saving healthcare for people on the move in the Balkans" will be open until Monday 23 December.