Portraits Exhibition by Zahra SayediHoseini of Afghanistan
---
28/02/2017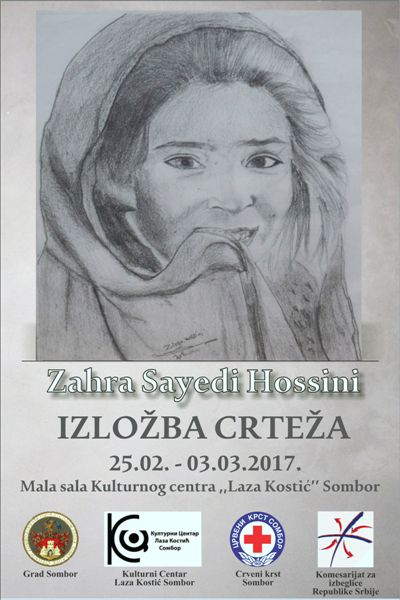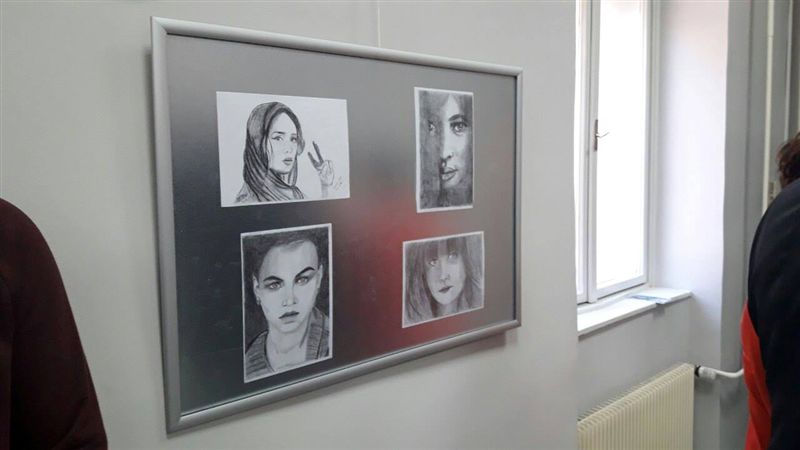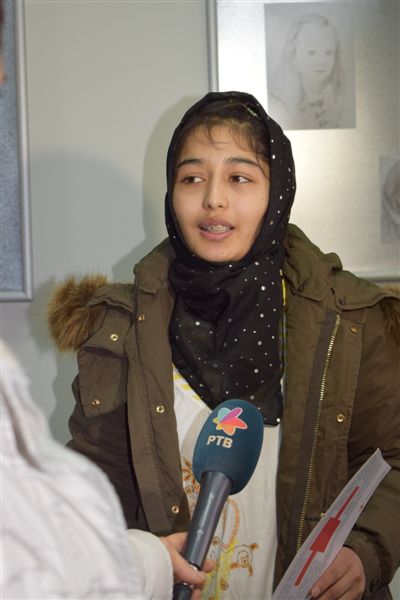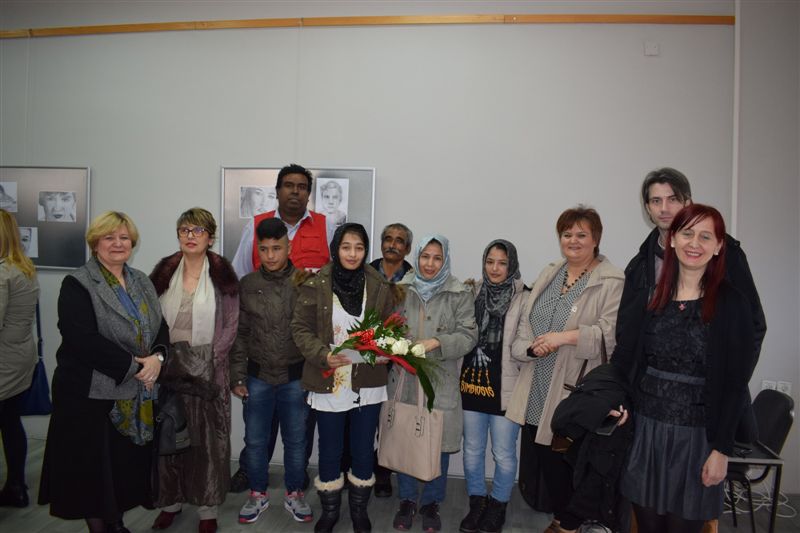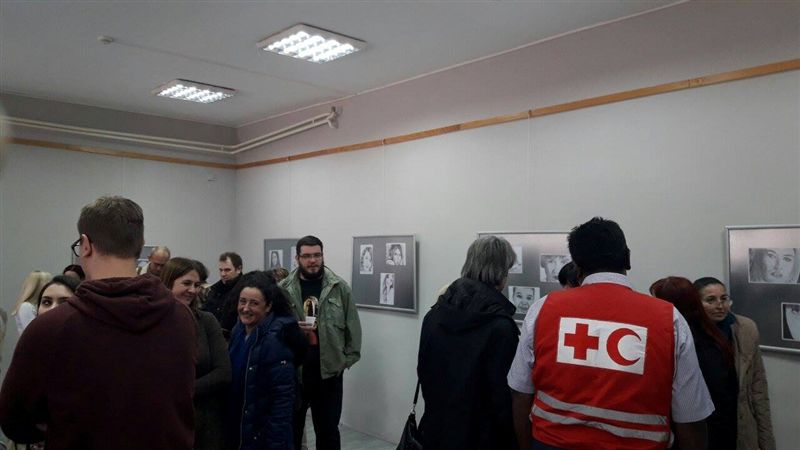 An art exhibition featuring portraits drawn by a sixteen year old Afghan girl Zahra SayediHoseiniwas opened on Saturday, 25 February 2017 at 1 p.m. in the hall of the Culture Centre "LazaKostić", Sombor, Venac RadomiraPutnika 2 (organised by the Town of Sombor, Cultural Centre Sombor, Red Cross of Serbia and Commissariat for Refugees and Migration of the Republic of Serbia). Ms. Hoseini is a resident in the collective centre for migrants in Sombor. Her drawings, made in different refugee camps during her long travel from Afghanistan not only demonstrate her amazing skills, but also possess an important feature: they communicate with the audience.
Zahra is successful in bringing forth her inner beauty and strength in the drawings, despite the hardships she has been living through over the months and years. Her portraits teach one of the most important life's lessons: beauty and tenderness we give and receive are at the same time the grandest gift and the truest treasure. Zahra selflessly offers her own beauty and tenderness through the eyes of persons in the portraits.
This exhibition is part of the Red Cross of Serbia psychosocial support activities and aims to strengthen the resilience of individuals and families so they can more successfully fight the hardships they keep facing. It is a unique example of support for migrants – so far none of the countries on the migrant route have organised a similar event. Along with the representatives of the Red Cross of Serbia and Red Cross of Vojvodina, the event was attended by Dr Jeyathasan Kulasingam, Health Delegate – Migration Response in the Europe Zone office of the International Federation of Red Cross and Red Crescent Societies.