Project "Strengthening intergenerational solidarity"
---
25/01/2021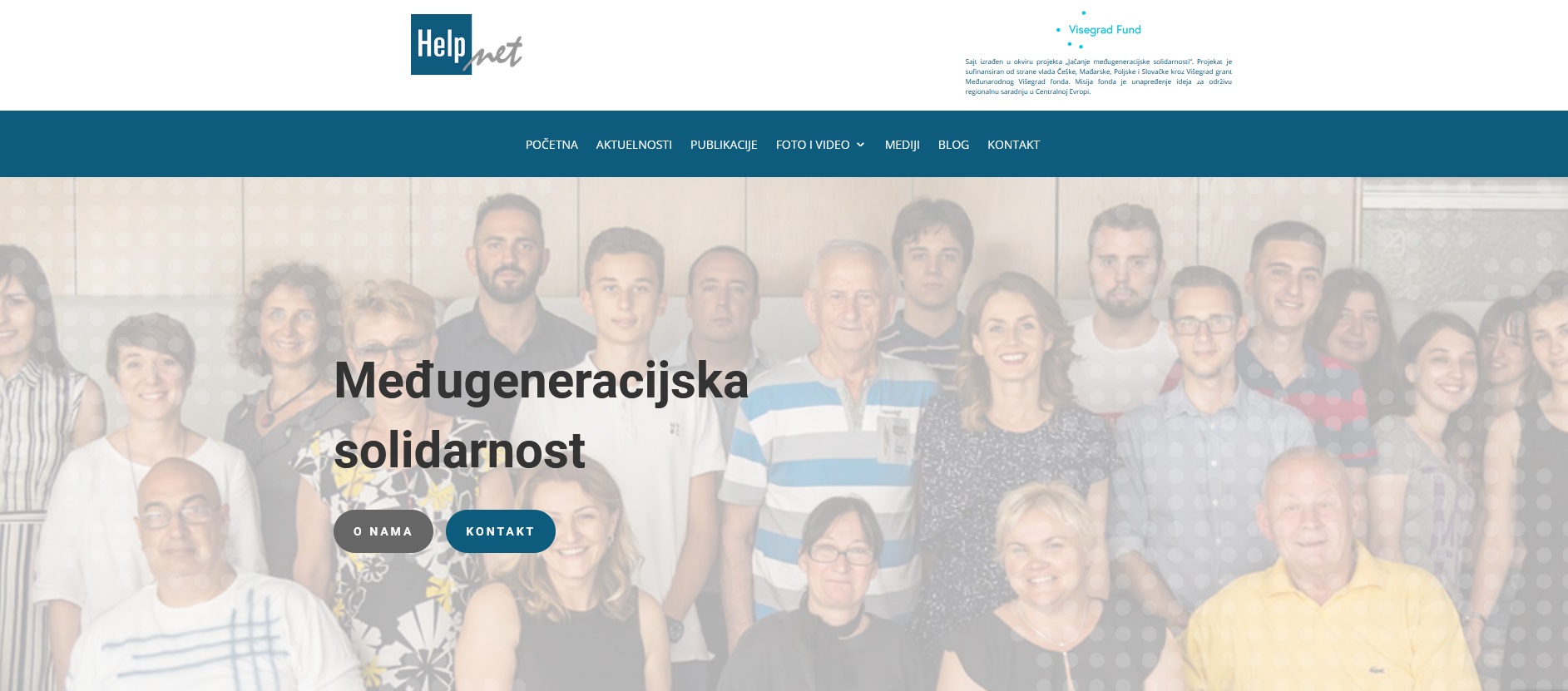 Within the project "Strengthening Intergenerational Solidarity" implemented by the Centre for Support and Inclusion Help Net in cooperation with the Red Cross of Serbia, and with the support of the Visegrad Fund, a website was launched which, in addition to general information about the project, contains information about activities implemented within this project.The site hosts publications on intergenerational solidarity, information on project activities, a blog and information on intergenerational solidarity, as well as videos.
You can find the site by clicking on the following link.
The project is international and is implemented in partnership with the European Group for Territorial Cooperation TRITIA from Poland, the Center for Social Services Horelica from Slovakia as well as the organization TRIANON from the Czech Republic. It aims to encourage mutual cooperation, understanding and coexistence of generations.
The activities implemented in the project should contribute to the improvement of social cohesion by changing relations between generations and to improve their mutual cooperation and understanding, but also to raise the level of their digital competencies, as well as to collect data on the impact of creative media on intergenerational solidarity.