Psychological First Aid: Training for psychologists working in Ministry of Defence
---
30/10/2020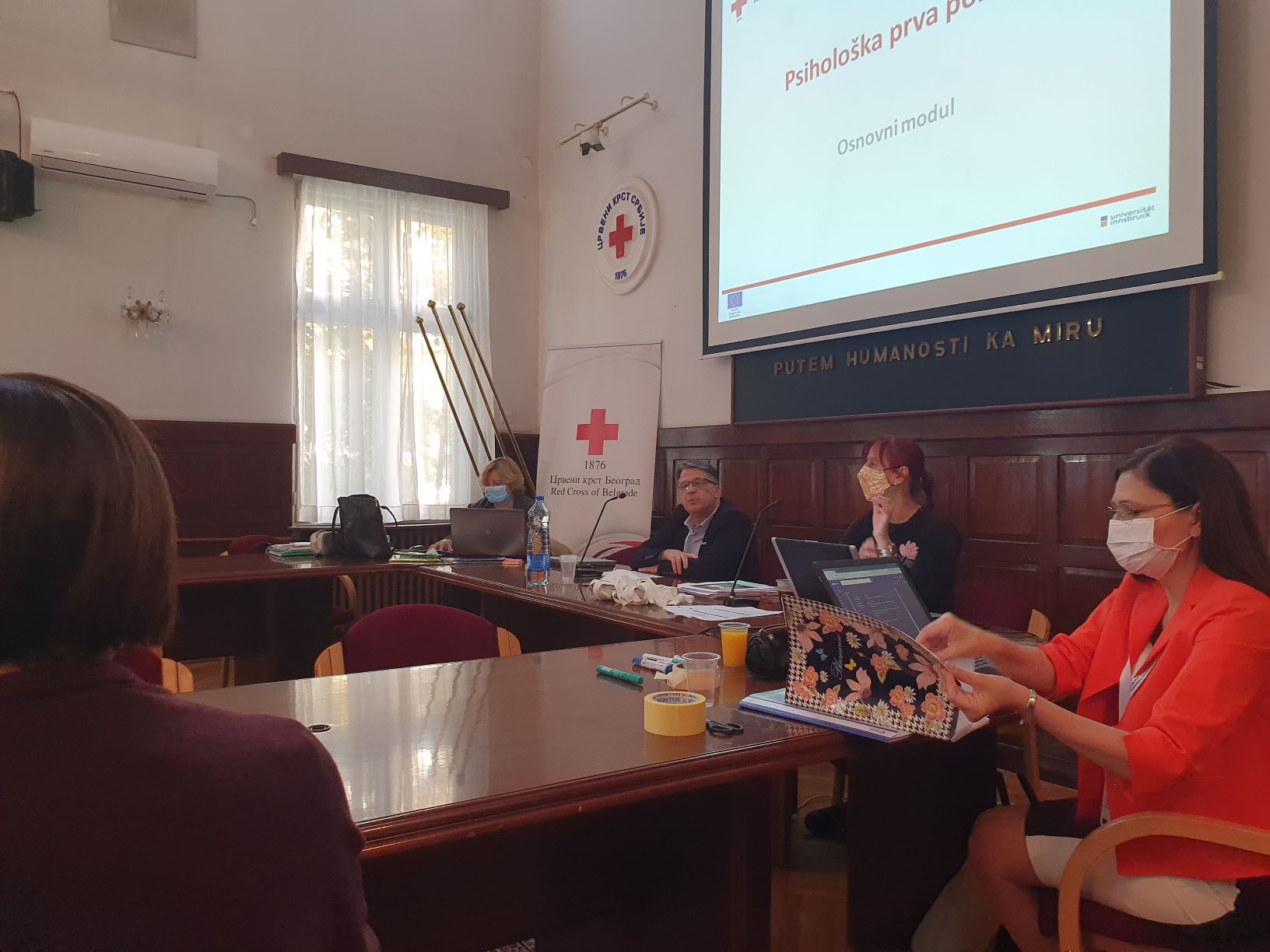 Between 27 and 29 October in the Red Cross of Serbia headquarters a training was delivered for 12 psychologists working in the Ministry of Defence on Psychological First Aid. Over three days of training the covered topics included:
Facilitating PFA training for different target groups
Guidelines and principles of PFA
PFA in emergencies
PFA for individuals and small groups
Calming down distressed individuals and small groups
When to do referrals and what to do if there is no one to refer to
Crises and reactions to crises
Prevention of burnout, self-care and peer support of PFA providers
Twelve psychologists from the Ministry of Defence have after completing the training for trainers received certificates that enable them to further train staff of the Ministry and of the Serbian Armed Forces in psychological first aid.
The Red Cross of Serbia and Ministry of Defence have early in 2020 signed an agreement on cooperation in areas of psychological first aid and psychosocial support that will increase their joint efforts.
This training is a part of the Red Cross of Serbia goal of providing Psychological First Aid for all as it is an important aspect of mental health.