Psychosocial support in emergencies
---
20/12/2016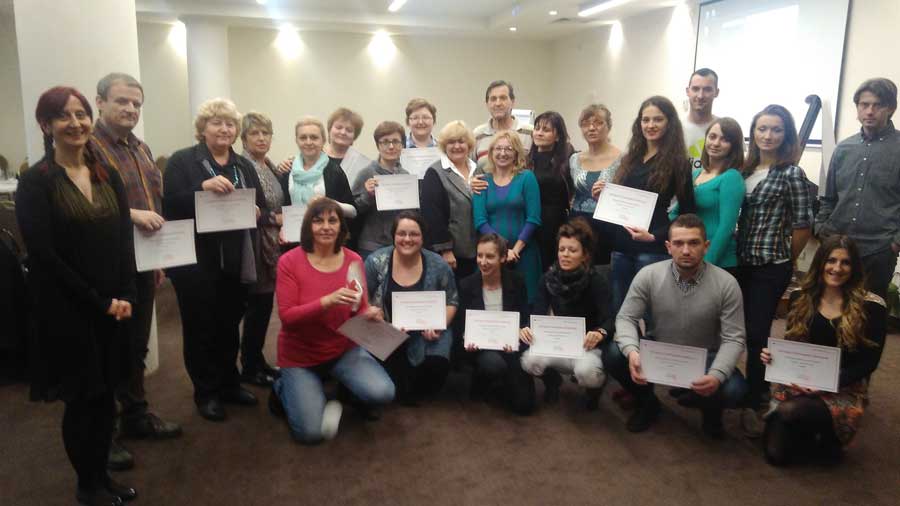 During November and December seven training seminars focusing on psychosocial support in emergencies were organised. These seminars were organised as part of the activities planned through the International Federation of Red Cross and Red Crescent Societies' Appeal to assist migrants on the Balkans route and is meant to strengthen the capacities of the national society of the Red Cross of Serbia to adequately respond to the psychosocial needs of migrants and other vulnerable population, especially in emergencies. Nearly 160 staff members and volunteers of the Red Cross of Serbia obtained basic knowledge on psychosocial support and psychological first aid.
The goal of the training was:
To familiarise the attendees with the concepts and allow them to provide psychosocial support following the approach promoted by the International federation of Red Cross and Red Crescent Societies.
The objectives of the training were:
To have attendees understand the concept of psychosocial support within the Red Cross of Serbia Disaster Response context, especially in work with migrants.
To enable attendees to plan and organise psychosocial support in their communities in different phases of an emergency
To enable them to provide psychosocial activities in the field themselves
To enable them to organise necessary care for volunteers in all phases of provision of psychosocial support
Early next year another training seminar will be organised on the same topic and two field manuals are in preparation: "Psychosocial support in emergencies" and "Psychological First Aid".