Red Cross of Serbia at the "Human Rights Forum - Serbia in 2021"
---
14/12/2021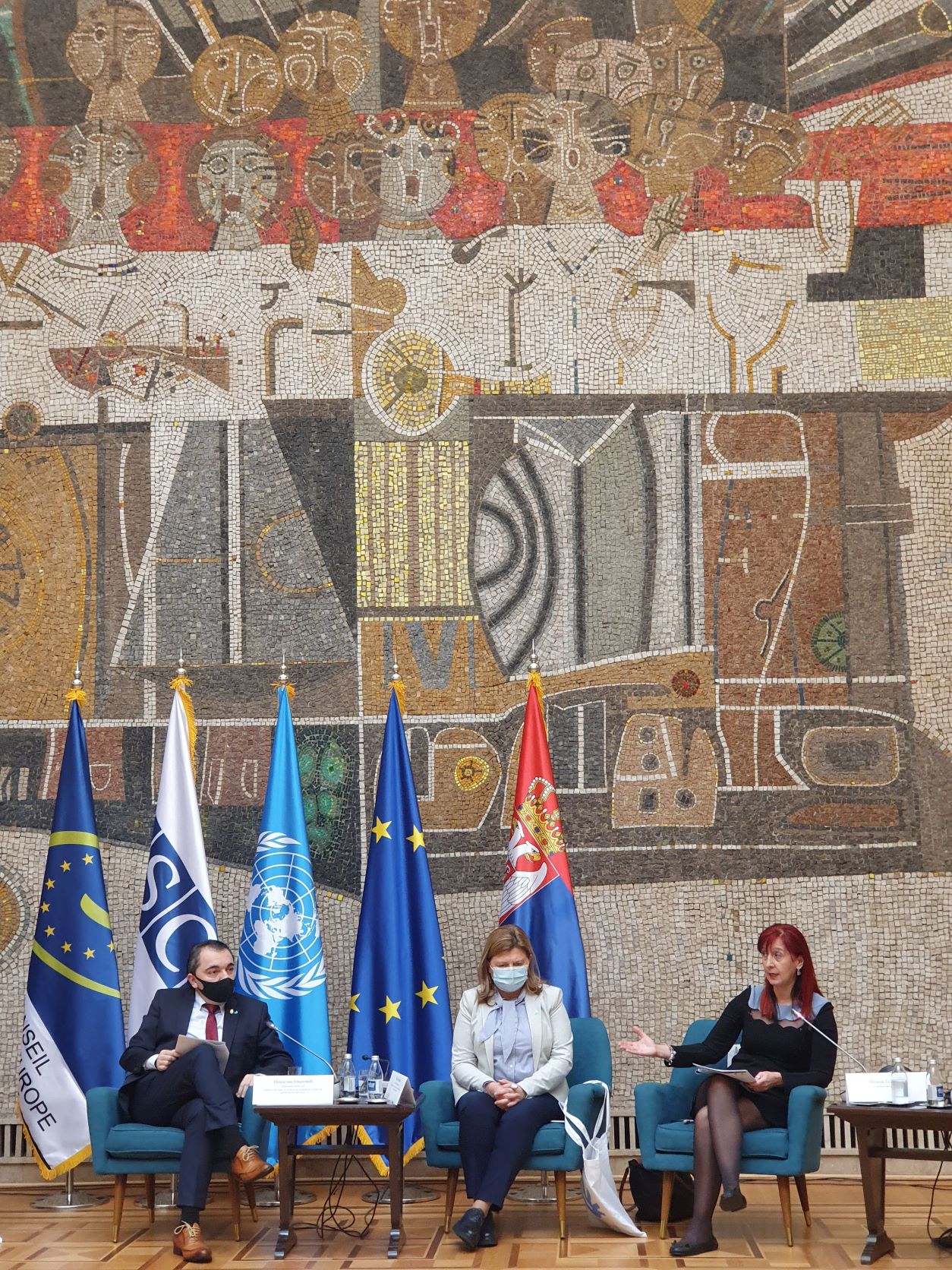 On the occasion of the International Human Rights Day, the Ministry of Human and Minority Rights and Social Dialogue, in partnership with the United Nations Team in Serbia, the OSCE Mission in Serbia, the Council of Europe Office in Belgrade and the National Convent for the European Union organised a "Human Rights Forum - Serbia in 2021". The Forum was attended by representatives of ministries, international organizations, independent bodies and civil society organizations.
On behalf of the Red Cross of Serbia, Natasa Todorovic, a psychologist and expert on the rights of older persons, participated in the Forum. She participated in Panel 1 - "Social groups and access to human rights" and spoke about the human rights of older persons.
Older persons face a number of specific challenges when it comes to enjoying their human rights. For example, they often face age discrimination, certain forms of social exclusion, economic marginalization due to inadequate pensions, or are victims of exploitation and abuse. They are also at high risk of serious human rights violations, which are common in long-term care facilities.
While more attention has been paid to the human rights of older persons in recent years due to the rapid aging of the population in Europe and the world in general, the COVID-19 pandemic was a kind of magnifying glass that allowed us to see the gaps in access to human rights for older persons.
Before we start talking about the rights of older persons, we must recognize their diversity. When we say older, we mean people between the ages of 65 and 105, they differ more in among themselves than any age group. They are one big heterogeneous group and they came to their age following different paths, with the accumulation of different influences along the way. There are different categories in these populations that differ in education, financial security, whether they live in the city or in the countryside, whether they live alone, differences in terms of health status...
In order to promote the human rights of older persons and adequately protect them, it is necessary to adopt the New United Nations Convention on the Rights of Older Persons, which will enable the protection of human rights and the provide assurance that human rights have no expiration date. From our side, a great positive step would be if the Republic of Serbia actively participated in the processes of adopting this convention.