Regional workshop "COVID-19 Lessons Learned"
---
19/11/2022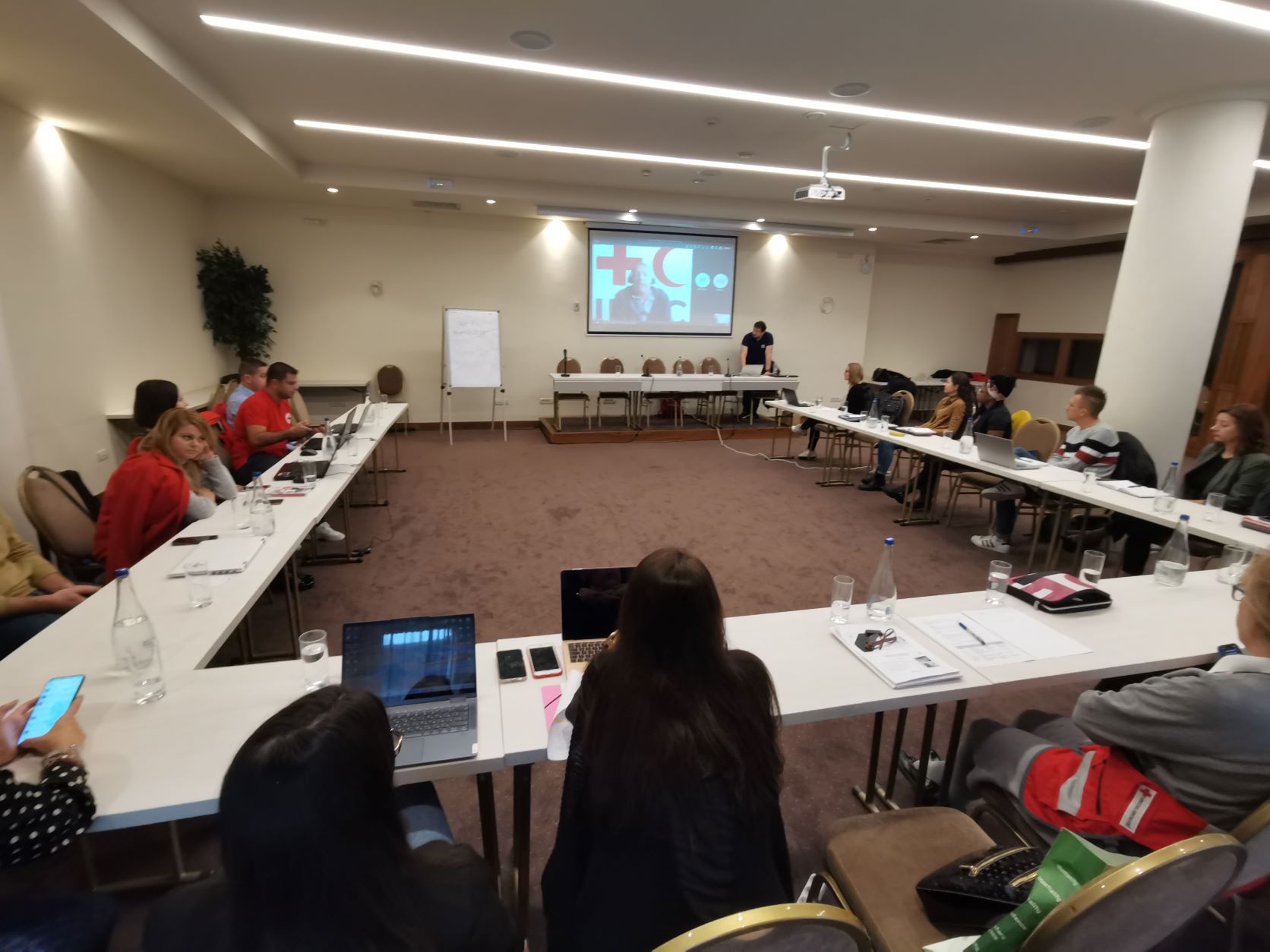 In the period from November 16 to 17, 2022, the Red Cross of Serbia organized a regional "COVID-19 Lessons learned workshop". The meeting was attended by representatives of the National Red Cross Societies from Bosnia and Herzegovina, Bulgaria, North Macedonia, Montenegro, Croatia, Romania, Serbia and the International Federation of Red Cross and Red Crescent Societies.
During the last three years, the National Red Cross Societies have contributed to the fight against the COVID-19 pandemic in the area of health protection and vaccination assistance, and assistance to the healthcare systems in their countries. They worked on the health education of the population, thus fighting against the infodemic, but they were also involved in providing direct humanitarian aid.
This Workshop was an opportunity to share examples of good practice in the region and highlight risks and challenges. It was also an opportunity to discuss health during crises and to identify opportunities to integrate some of the activities of COVID-19 in regular health activities, such as for example motivating the population members to get vaccinated.