Representatives of the Red Cross of Serbia at the meeting "Emerging knowledge on lifetime abuse in old age: An intersectional perspective", University of Haifa, Israel
---
13/09/2022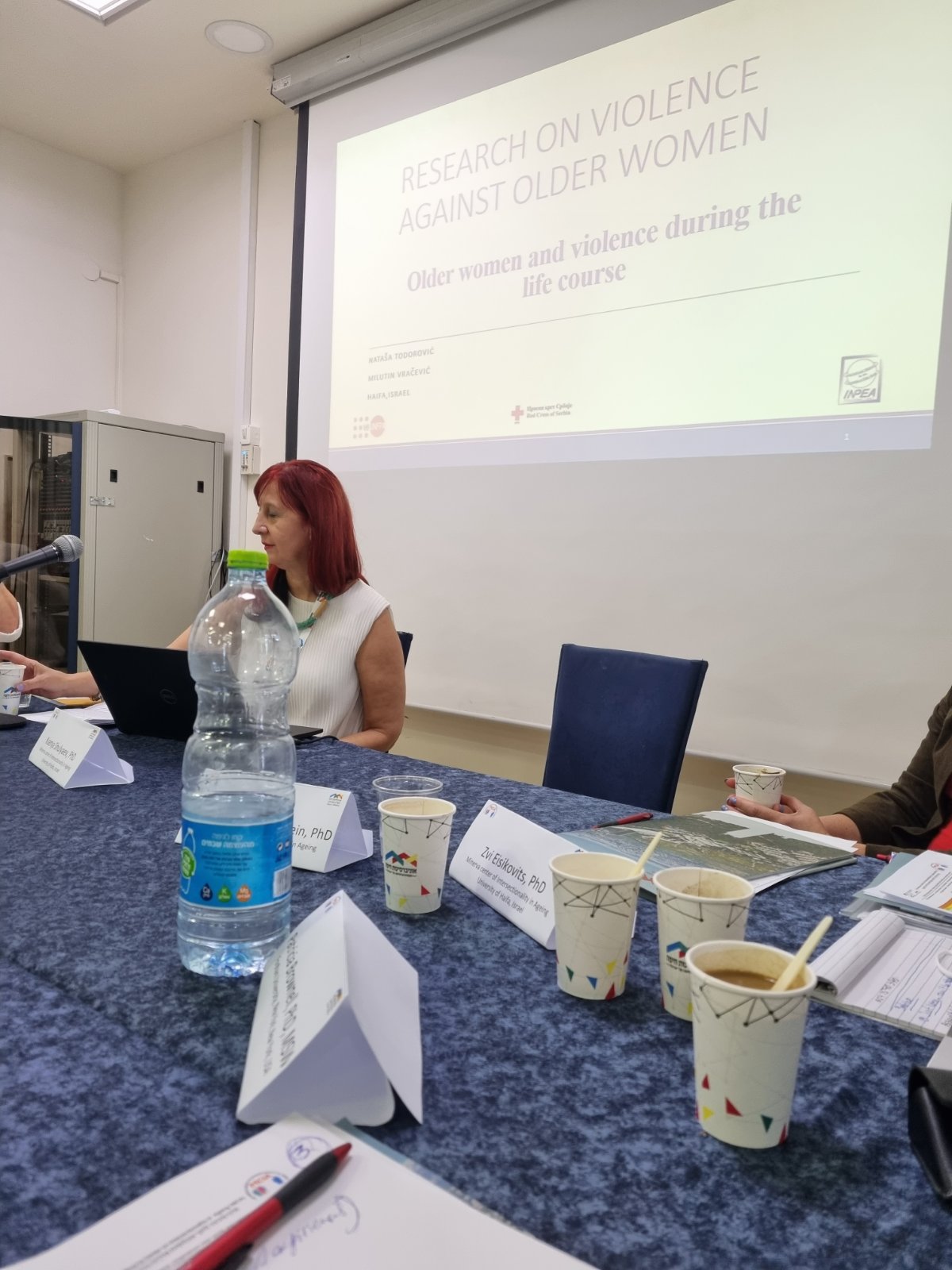 On September 5 and 6, representatives of the Red Cross of Serbia, Nataša Todorović and Milutin Vračević, participated in the work of a working group focusing on violence against women during the entire life cycle at Haifa University in Israel. This international working group is composed of experts at the global level, mostly academic professors who have been dealing with this topic for many years, whose focus is violence against older women/ older persons and its prevention. The meeting was organized under the title "Emerging knowledge on lifetime abuse in old age: An intersectional perspective".
The red Cross of Serbia representatives presented the results of the recent research study "Violence against older women in the Western Balkans, Moldova and Ukraine" as part of the group's work. This research was created on the basis of the database from the research conducted by the OSCE in 2018 under the name "Well-being and safety of women". The access to the OSCE database was provided to the Red Cross of Serbia and the study included: Serbia, Albania, Bosnia and Herzegovina, Montenegro, North Macedonia, Moldova, Ukraine, as well as Kosovo.* The research shows that 16.7% of women over 65 have experienced violence in the last 12 months. For many of them, this is a continuation of the violence they have suffered throughout their lives, as the study also shows that 56.2% of women over 65 have experienced some form of violence since they were 15 years old.
* This designation does not prejudge positions on status and is in accordance with UN Security Council Resolution 1244/1999 and the Opinion of the International Court of Justice on the Declaration of Independence of Kosovo
During the working group's work, it was emphasised that the research shows that there is a connection between violence in childhood and the risk of violence against older women: 18.4% of older women with experience of childhood violence suffered partner violence and 3.5% suffered non-partner violence in the last twelve months, compared to 10.5 and 1.7% of older women who did not suffer violence in childhood.
The other established risk factors are: early and forced marriage, financial and material deprivation, economic dependence, but also disability, the latter exclusively in the case of partner violence. Patriarchal norms and values ​​have also been highlighted as a significant contributor to the risk of violence.