Representatives of the Serbian Red Cross participated in the social dialogue on "Intergenerational Solidarity"
---
11/12/2021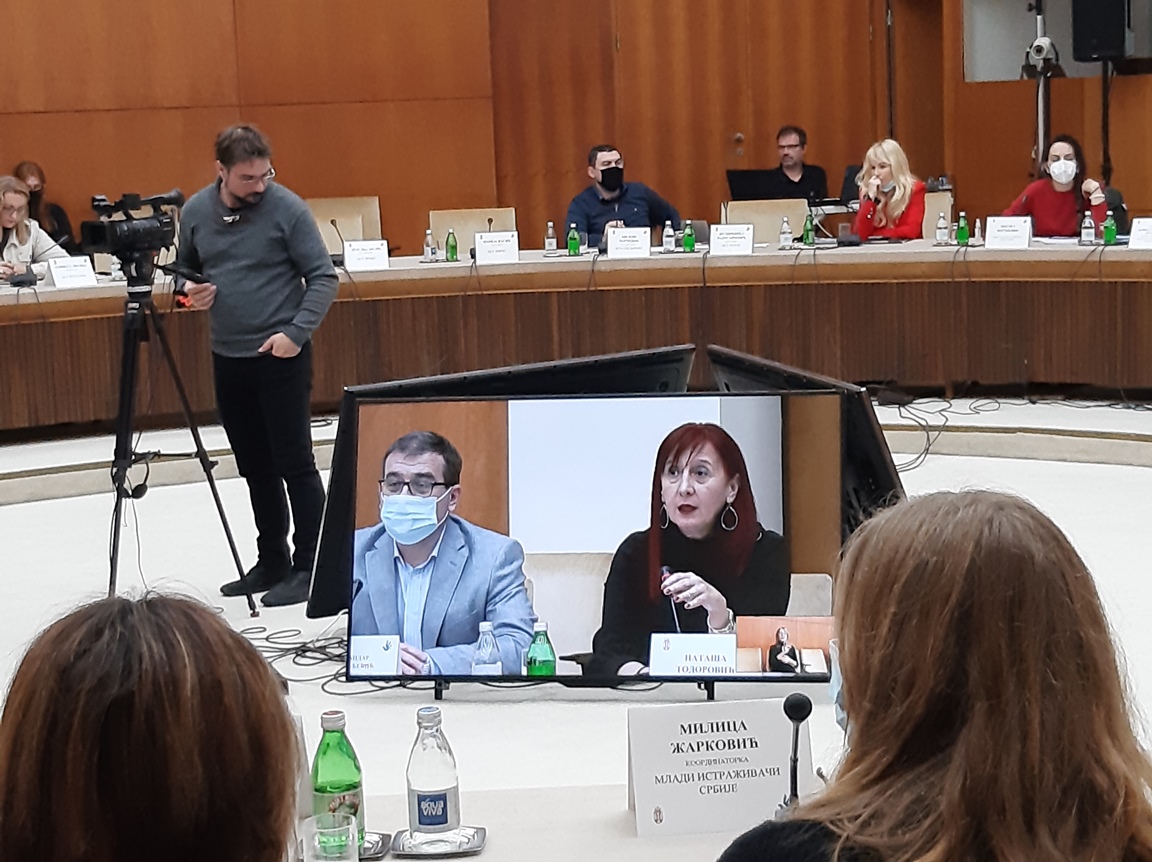 On December 8, the Ministry of Human and Minority Rights and Social Dialogue organized a dialogue on "Intergenerational Solidarity". The dialogue was attended by prof. Dr Dragan Radovanović, President of the Red Cross of Serbia and Natasa Todorović, Red Cross of Serbia expert, as a moderator.
During his presentation, the President of the Red Cross of Serbia emphasized the importance of considering intergenerational solidarity in terms of demographic change, climate change, digital transition, but also situations such as the COVID-19 pandemic.
He pointed out that the society on a global level has been going through very significant changes in recent years, which are fundamentally changing the way of life and many social norms.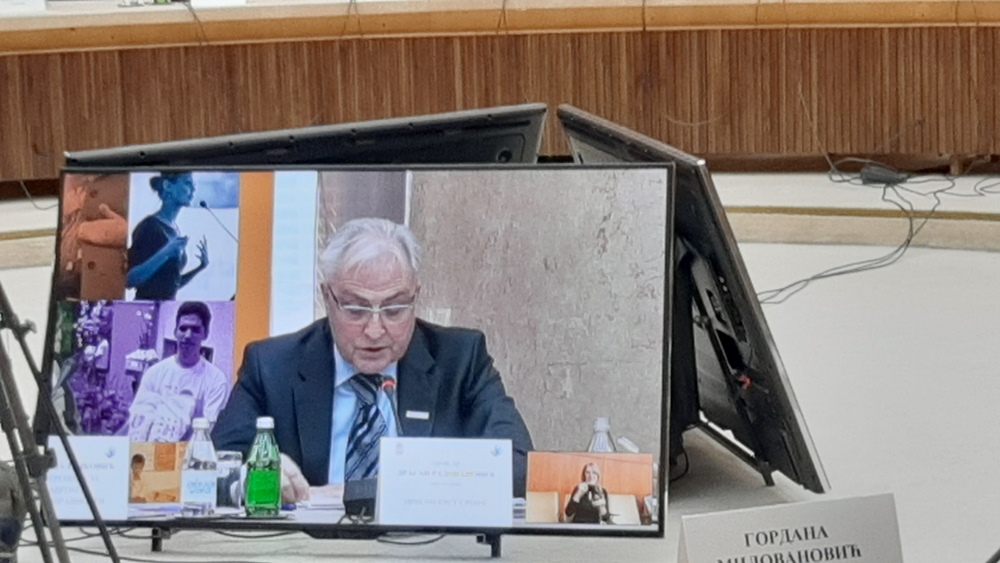 Accelerated urbanization at the global level, as well as demographic aging of the population are happening in parallel with climate change and digital transformation of society, and all these changes together affect individuals, their families, local communities and entire nations, the whole planet. Therefore, it is necessary to respond to them through adequate public policies, but as these are trends that affect all generations and affect the further development of human society, these policies will have the necessary scope and efficiency only if they are built on intergenerational solidarity. In particular, demographic challenges often differ significantly between different parts of the same country (urban and rural), leading to new opportunities and challenges, from investment in infrastructure and accessibility to access to services. Professor Radovanović concluded his presentation with the words "Finding new solutions to support people through change will be essential, and intergenerational solidarity and responsibilities should be an important component. Climate change is a good example of the importance of intergenerational solidarity, because its effects affect not only today's population, regardless of their age, but also the generations yet to be born."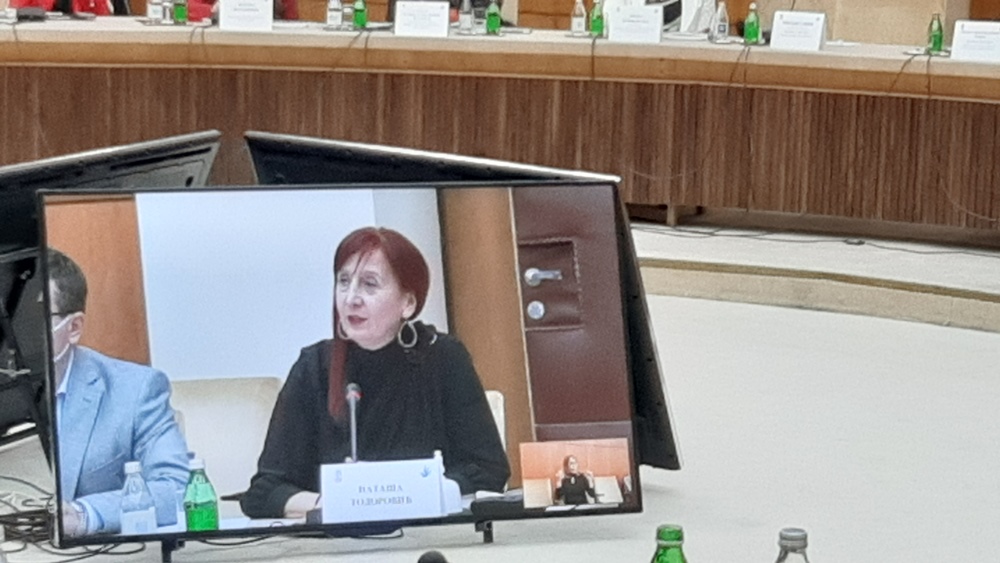 The social dialogue was moderated by the Red Cross of Serbia expert, Natasa Todorovic, who used her experience in this field during the dialogue to provide additional information to the participants. As a psychologist and a person who has been dealing with the topic of aging for more than 20 years, she stated that intergenerational solidarity is a complex concept and very difficult to define, because it encompasses relationships that exist within broad social networks, such as families, communities and whole nations. On the one hand, the nature of human rights is in their universality, and on the other hand, in order for no one to be left behind, it is necessary to think in particularities, because human rights have no expiration date.
We need to think about the approach to human rights of different groups, for example, "education" is important for young people, but it is also important throughout the life cycle. Access to long-term care is important for older persons, but it is also important for the youngest generation. Gender equality and combating violence are equally important for girls and women of all generations. In this context, it is through intergenerational cooperation and dialogue that we can enable all generations to reach their full potential.
Representatives of institutions and the non-governmental sector also addressed the audience at the dialogue. Gordana Čomić, Minister of Human and Minority Rights and Social Dialogue, first addressed the audience. After the introductory address, Prof Dr Kisić Tepavčević, Minister of Labour, Employment, Veterans and Social Affairs, Milan Sarić, State Secretary at the Ministry of Youth and Sports, Milka Milovanović, State Secretary at the Ministry of Family Welfare and Demography, addressed the audience as did Milja Krivokuća, Adviser in the Ministry of Education, Science and Technological Development, Brankica Janković, Commissioner for the Protection of Equality, Borka Jeremić from the United Nations Population Fund (UNFPA), who also supported this event. In addition to the above, representatives of National Youth Council of Serbia and the Gerontological Centre Belgrade, as well as the presidents of civil society organisations Amity and Help Net, had the opportunity to address the audience.