Ten years ot the Corner for better aging
---
28/10/2022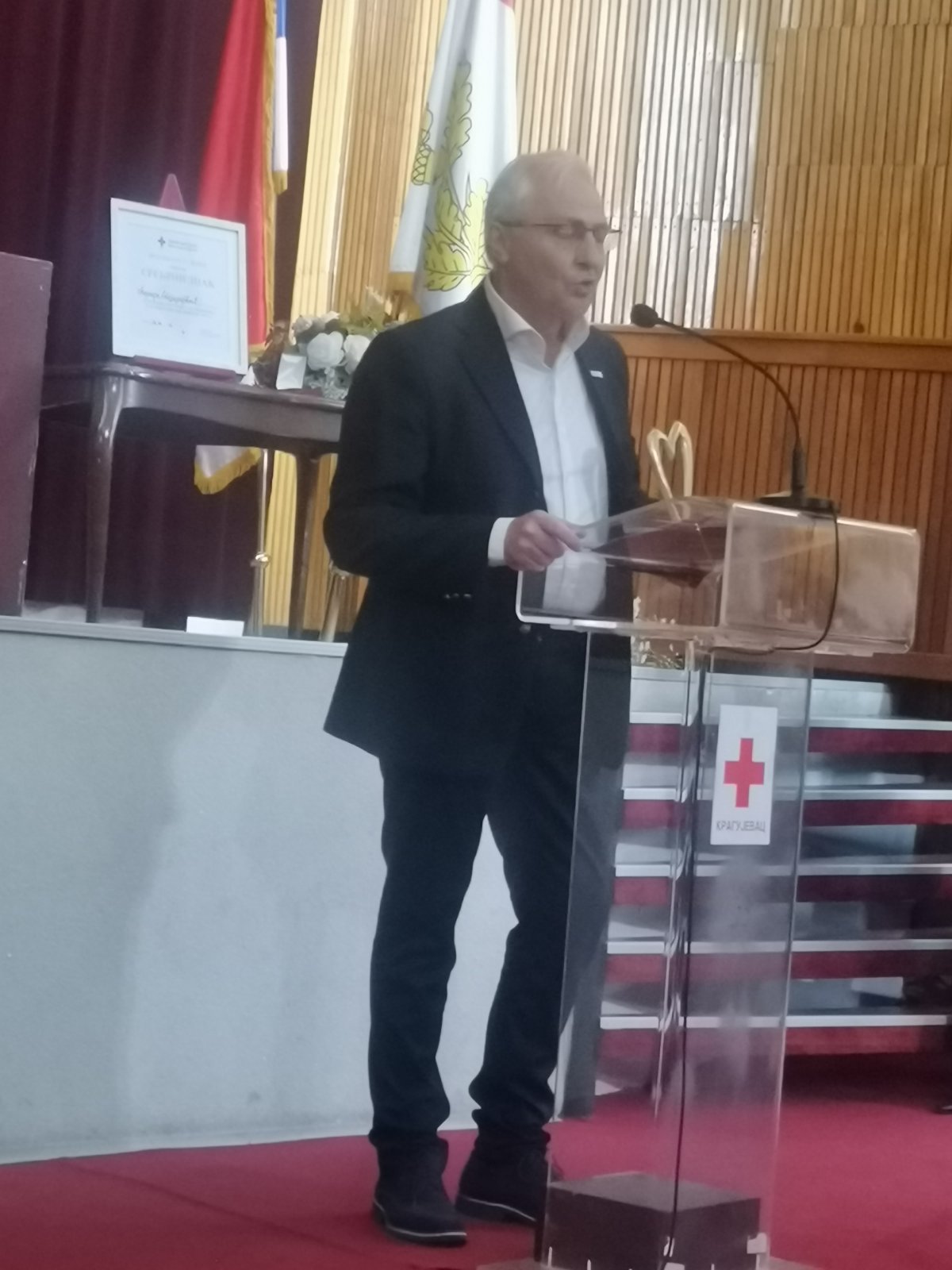 In the municipality of Kragujevac, on October 25, 2022, the 10th anniversary of the Kragujevac Red Cross initiative the Corner for Better Aging was celebrated. The project originally started with the support of the NGO Yanos from the Netherlands through the Matra project, which was financed by the Dutch Ministry of Foreign Affairs.
The president of the Red Cross of Serbia Prof. Dr. Dragan Radovanović, Borka Jeremić from UNFPA, Gordana Damjanović, member of the City Council for Social Welfare and Healthcare, Milka Ignjatović, Chairwoman of the Council of the Clients of the Corner, and Nataša Todorović from the Red Cross of Serbia spoke at the event. During the ceremony, Marina Stojadinović from Radio Belgrade, the editor of the "Live to be one hundred years old" programme, was presented with the Silver Sign of the Red Cross award.
Over the past ten years, the Kragujevac Red Cross has not only provided its older fellow citizens with a space where they can express their creativity, satisfy their interests and engage as Red Cross volunteers and activists, but also provided them with numerous lessons that helped build good practice and serve as a role model for our other branches, but also for other civil society organizations that engage in work with older persons and work on their social inclusion.
It is worth noting that the World Health Organization has declared the years between 2021 and 2030 as the Decade of Healthy Aging, in response to demographic changes at global level, indicating that already more than one billion inhabitants of the planet are over sixty years old. The Red Cross of Kragujevac understood this a long time ago and provided its older fellow citizens with a place where they can be creative, satisfied, imaginative, active, where they spend good times with their peers, but also where they volunteer by phone and help other peers to be less lonely and more active . We thank them for that and we wish them that the first ten years are just a warm-up for feats that we will talk about on the occasion of some next jubilee.