Training in Psychological First Aid for partners in the project "Strengthening resilience of older persons and persons with disabilities during COVID-19 and future disasters"
---
24/02/2021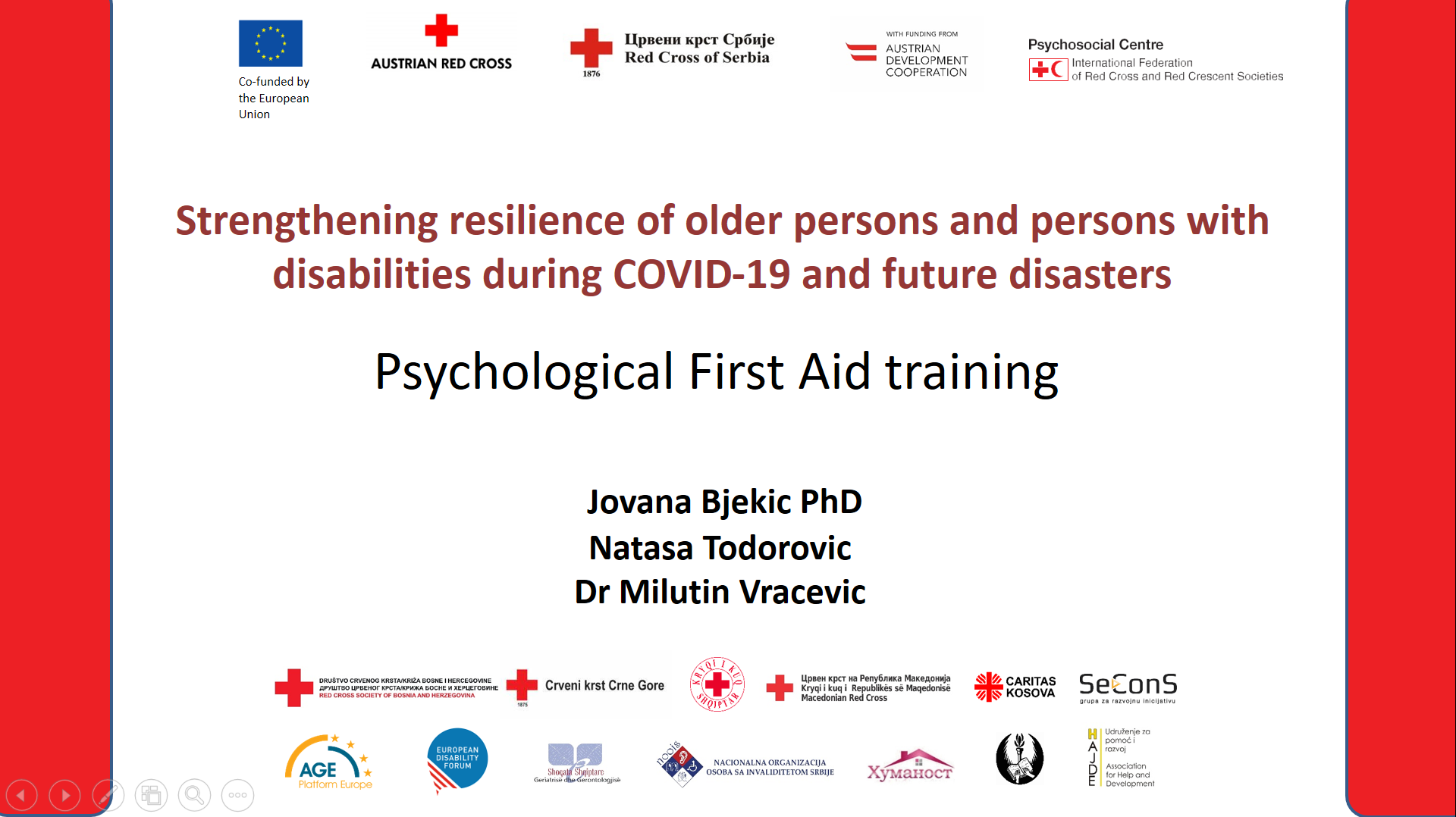 Last week, on February 18 and 19, the Red Cross of Serbia organised online training for partners in the regional project "Strengthening resilience of older persons and persons with disabilities during COVID-19 and future disasters." This three-year project aims to increase the response capacity of civil society in the Western Balkans to the current pandemic crisis as well as future crises, and to place special emphasis on protection of mental health and building the resilience of older persons and persons with disabilities to cope with the challenges they face: loneliness, isolation, lack of communication, which all can lead to deterioration of their mental health.
The training was attended by 14 people from partner organizations from Albania, Bosnia and Herzegovina, Montenegro, North Macedonia and Kosovo*, and the first part related to data on the mental health of the older persons and persons with disabilities and the risks of its deterioration during COVID -19 pandemics but also in future crises. Given that the epidemic has led to significant losses in the lives of many, the loss of loved ones, social contacts, opportunities for socialization, opportunities for lifelong learning, financial security, and that only those who are digitally literate can maintain some level of communication with the world, an important part of the training focused on facing loss and grief and the ways to cope with them.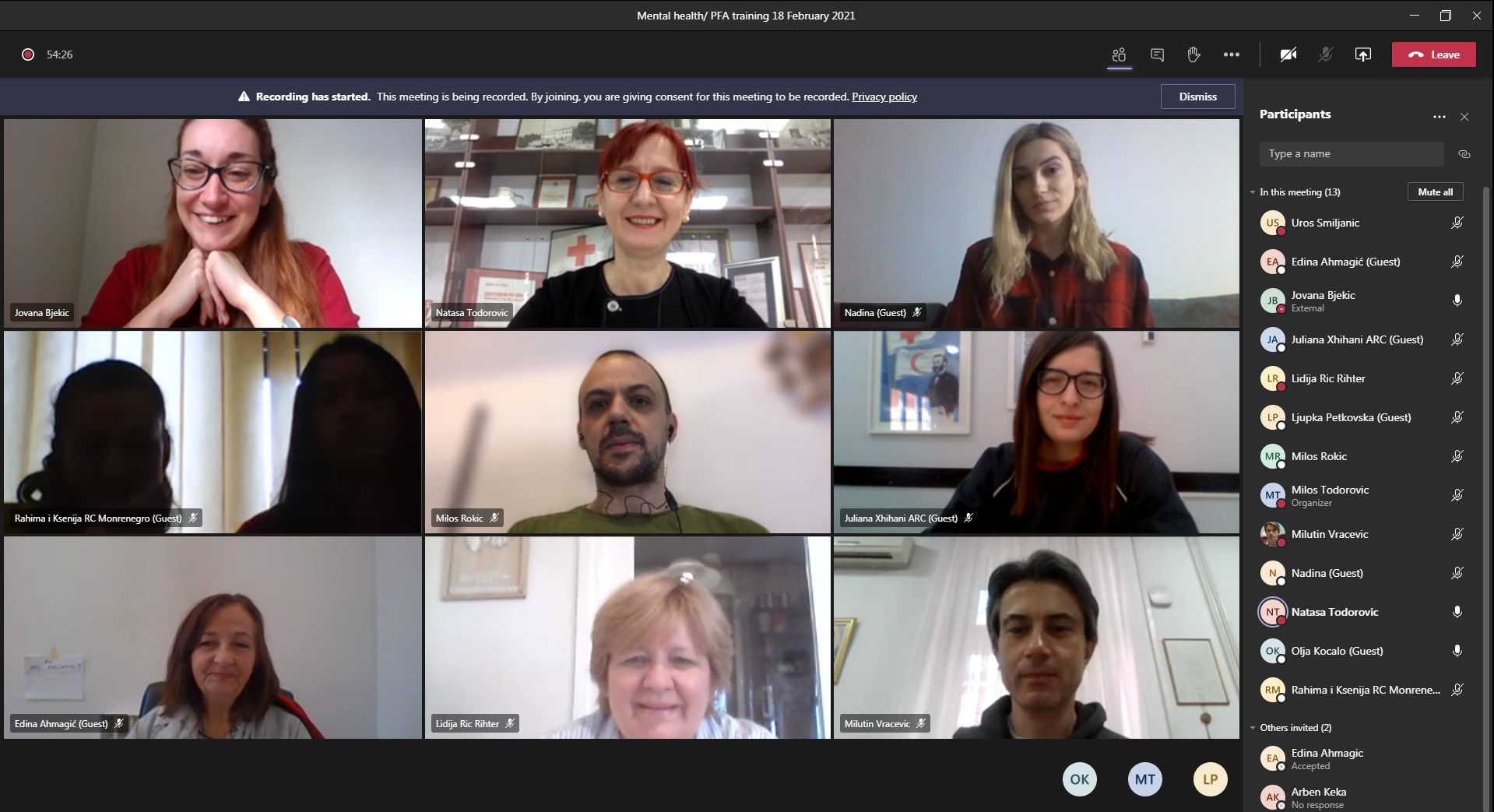 The second day of the workshop focused on practical training for concrete provision of remote psychological first aid, which will be done in 30 local communities across the region during the first 15 months and which will later, in accordance with the epidemiological situation be transformed into direct support and development of concepts of healthy aging and healthy lifestyles for persons with disabilities in local communities. This is only the first of the trainings on this topic, which will continue during the project for employees and volunteers on the project. The training included presentations, as well as interactive work in groups, and before engaging with the training, the participants were requested to map their previous activities in the field of mental health during the response to the pandemic.
The lecturers were Dr Jovana Bjekic, Natasa Todorovic and Milutin Vracevic, the project is coordinated by the Red Cross of Serbia and it is supported by the European Union, the Austrian Development Agency and the Austrian Red Cross.
(Kosovo* - "This designation is without prejudice to positions on status, and is in line with UNSC 1244 and the ICJ Opinion on the Kosovo declaration of independence.")