Training of volunteers to work with people diagnosed with dementia
---
14/03/2022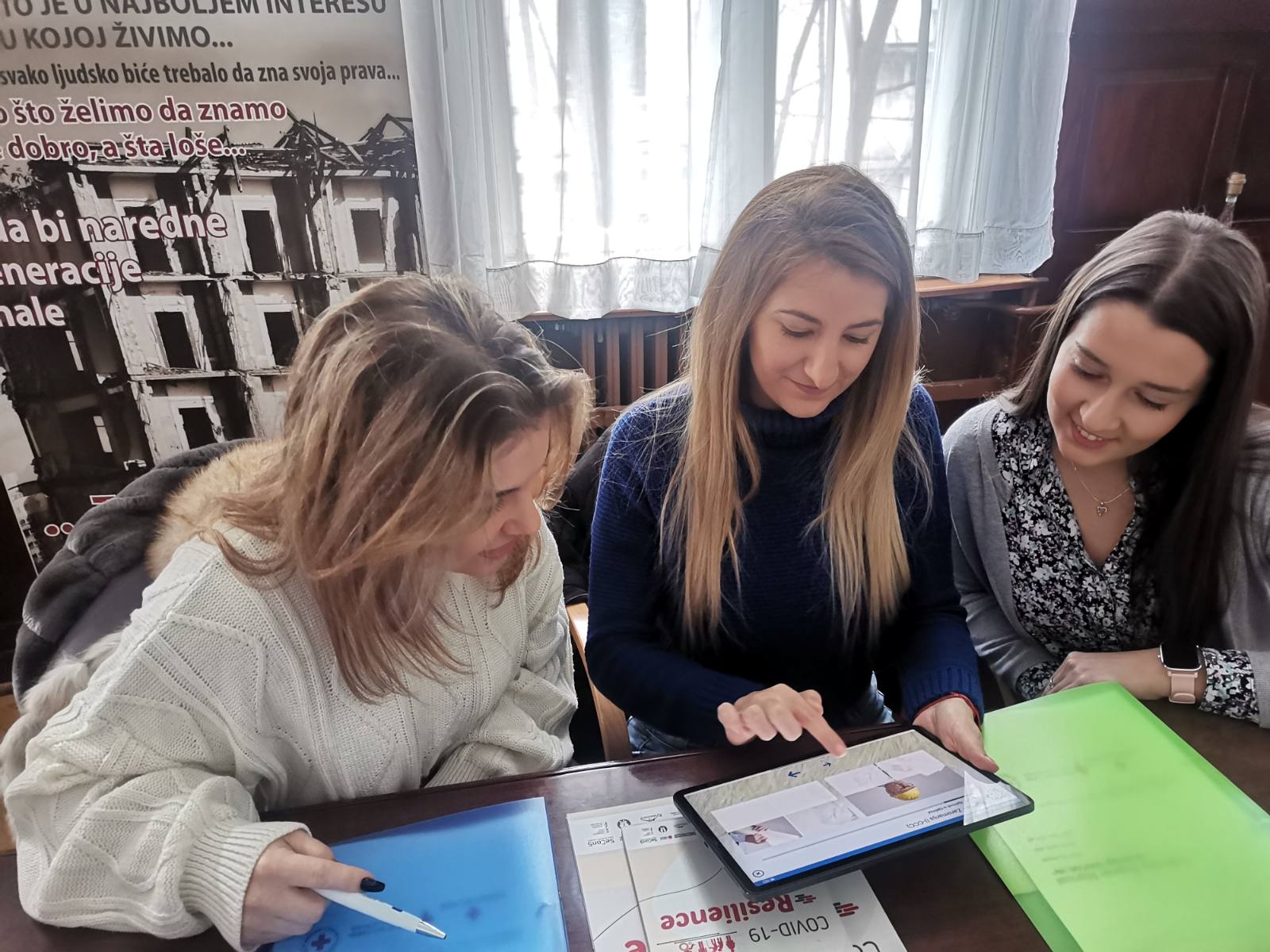 On Friday, March 11, the Red Cross of Serbia organized a training for volunteers to use the digital application on tablet computers. Exercises completed as part of the training app activate cognitive performance in a playful, multimodal way. The application within the project is developed by DigitAAl Life from Austria and it contains five components:
Promotion of movement and mobility;
Concentration and attention exercises;
Exercises of memory, language, thinking and problem solving;
Perception (feeling, touch);
Playing, laughing, making music, singing.
The exercises are also divided into four difficulty levels. Volunteers will do cognitive exercises once a week with persons with diagnosed dementia in order to slow down the onset of the disease, but also in order to help family members who provide care for older persons with diagnosed dementia. These exercises will stimulate existing mental capacities and slow down the development of the disease, and people diagnosed with dementia will have an activity that will occupy them, entertain them and provide them with social contact. The exercises consist of different parts: pictures, finding differences in pictures, putting together puzzles, tracking numbers, placing numbers in order, solving problems, and a part that consists of songs.
An important innovative component in this project is the use of modern technologies for the purpose of health prevention and health improvement. The training was conducted by Digitaal Life representative Ms. Nikoleta šaran.
These activities are part of the project " Addressing and preventing care needs through innovative community care centers (I-CCC)" implemented by the Red Cross of Serbia in the Red Cross of Sombor and the Red Cross of Pirot. The project is funded by the European Union and the Austrian Development Agency.