"Violence against older persons" workshop in Bezdan
---
08/12/2021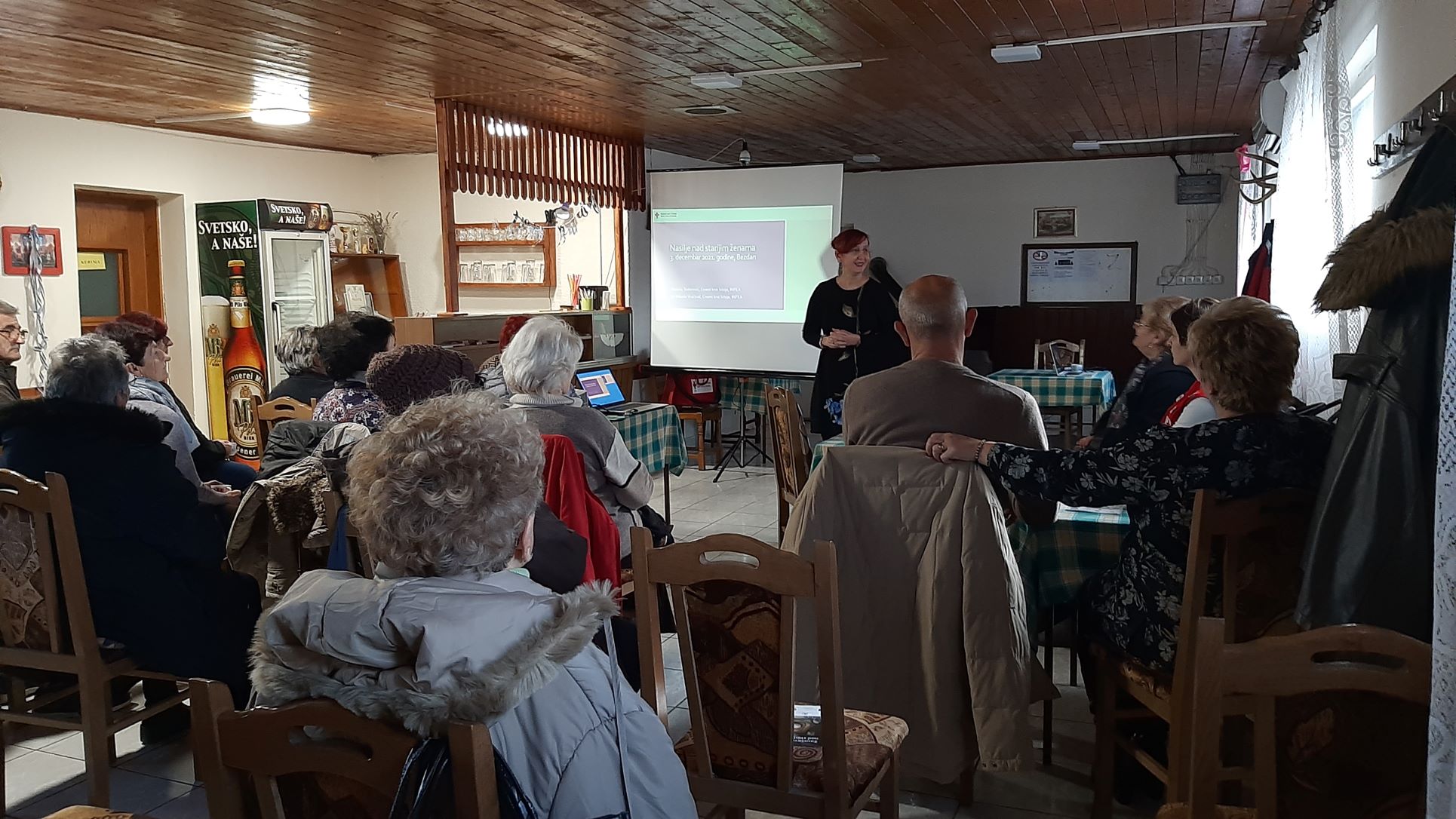 A workshop for older persons on the topic of "Violence against older persons " was held in Bezdan on December 3. The training was led by Natasa Todorovic, the Red Cross of Serbia expert, and the training was attended by 20 older persons living in Bezdan. Those present at the training could hear about the types of violence, how to recognize it, as well as what institutions and procedures exist if it is necessary to report it.
The types of violence against older persons are: physical, psychological, financial, sexual, neglect, self-neglect and abandonment. Increased risks of violence are most often correlated with age, gender, functional dependence, and social isolation. For example, older women who are retired are at higher risk of violence than older women who are still working.
During the training, the participants had the opportunity to find out who the most common perpetrators of violence against older persons are, but also which risk factors have been on the rise since the beginning of the global crisis COVID-19.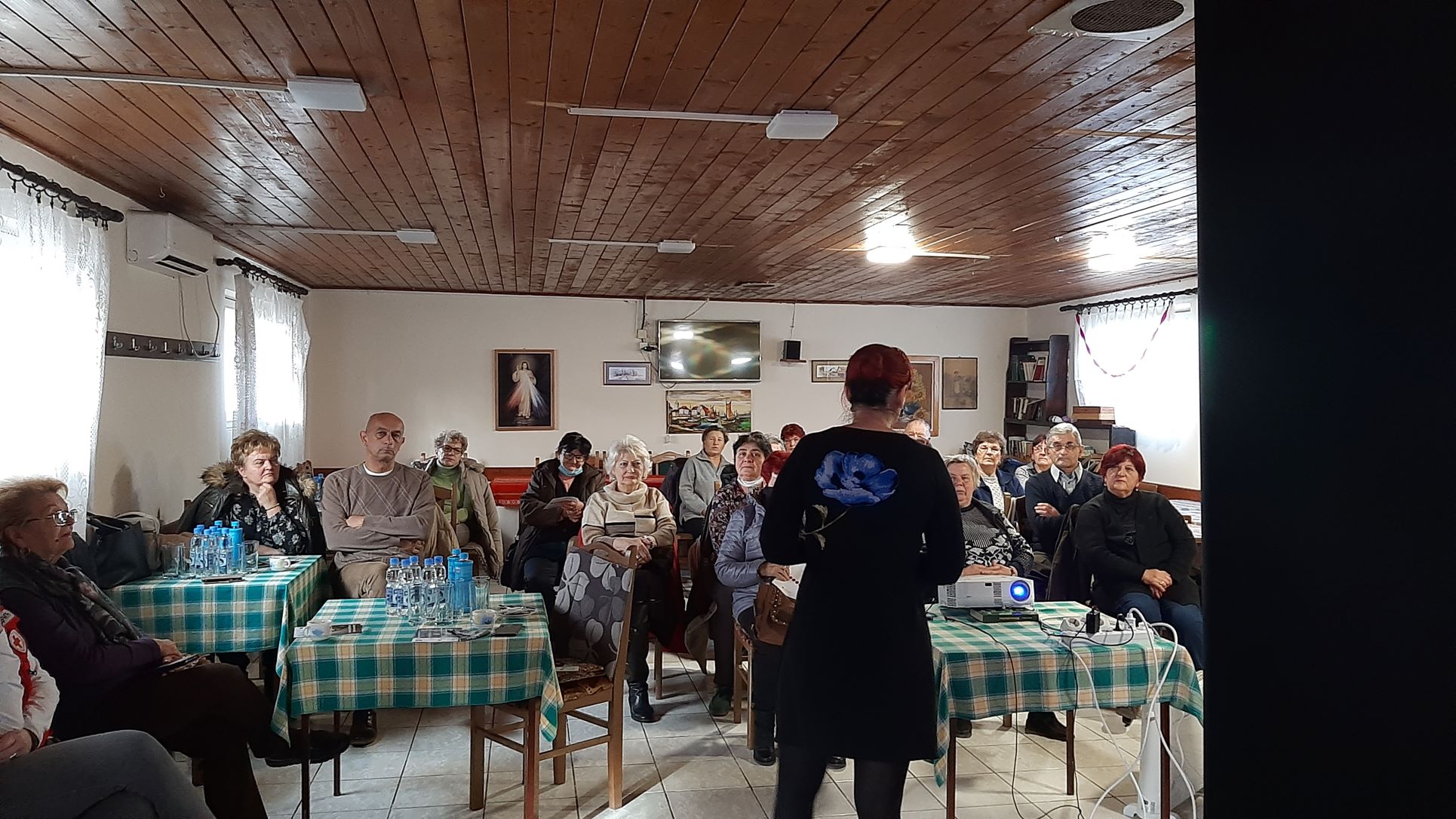 The promotional film "Open Your Eyes", which was created as part of the project "Empowering older women: preventing violence through challenging social norms in Serbia and Austria (EmPreV)" and which was kindly provided by the Australian Human Rights Commission, was also shown at the workshop. The film was previously shown in post offices throughout Serbia. The participants noticed that violence against older persons is largely present in all parts of the world, and that it is primarily present against women in Serbia. Colleagues from the Red Cross of Sombor also attended the workshop.