Visit to the Red Cross of Kragujevac
---
27/04/2022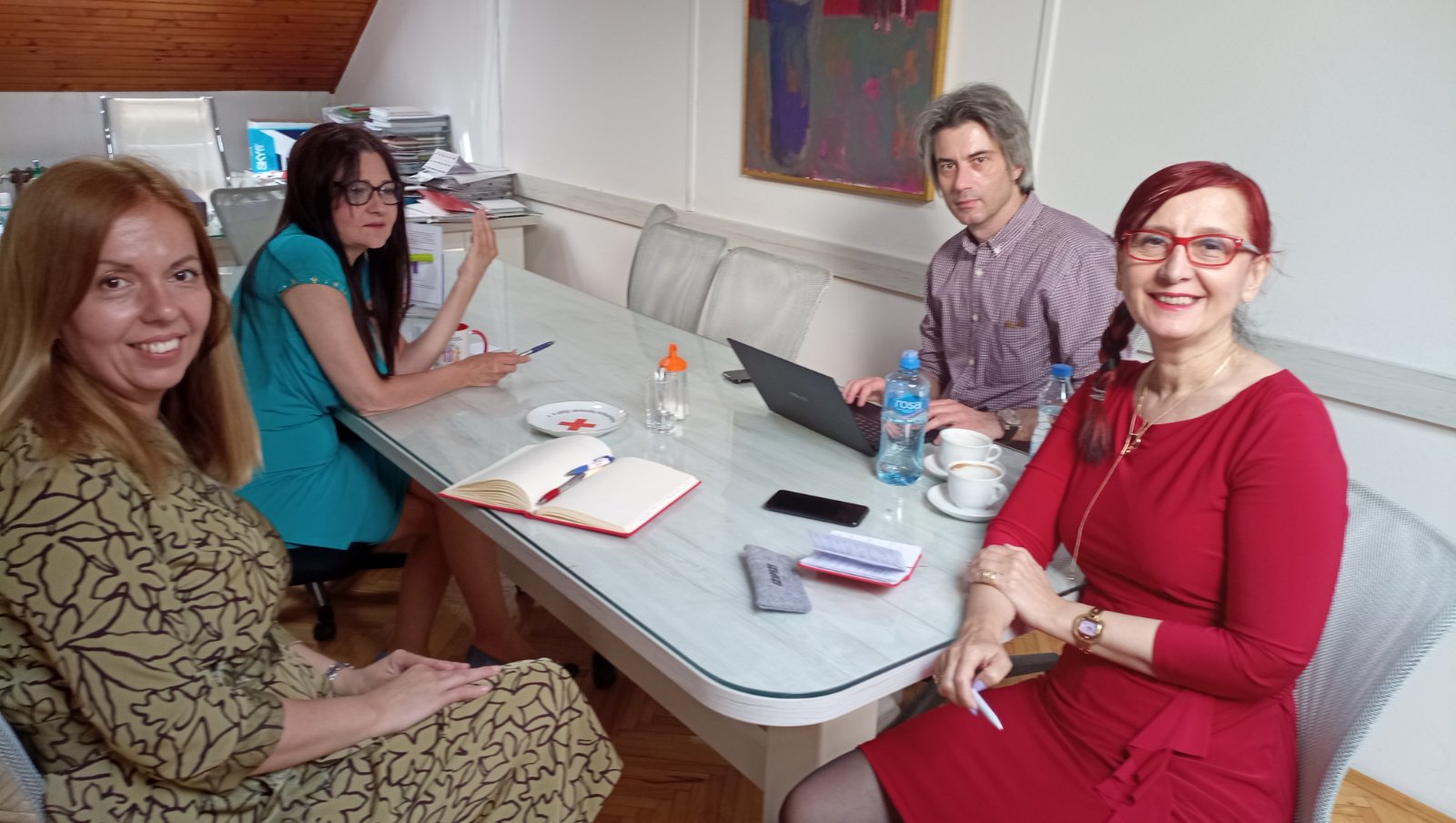 Within the project "Strengthening the resilience of older persons and persons with disabilities during the COVID-19 crisis and future crises", a visit to the Red Cross was of Kragujevac organised, which is one of the five centres where project activities are being developed in Serbia. During the first fourteen months of the project and the realization of psychological first aid and psychosocial assistance, the Red Cross of Kragujevac provided support to 500 persons by phone. Trained volunteers were trained to help older persons and persons with disabilities to get adequate and timely information, solve their problems, overcome loneliness, but also to refer them to adequate institutions if they need additional support.
In addition to the implemented activities, future activities were also discussed at the meeting. Preparations are underway to move the program from telephone support to face-to-face support. Within this part of the project, trainings on healthy eating, physical activity, and social inclusion will be organized, but self-help groups will also be developed, as well as telephone circles. These activities have already been piloted in the Red Cross of Kragujevac and have proven to be successful. Through this project the activities will be improved, but the number of older persons involved in the work of the Club for Quality and Healthy Aging will increase. Healthy aging is the best prevention, and close to 90 citizens of Kragujevac will be involved in these activities.
The project is being implemented with the support of the European Union and the Austrian Development Agency and the Austrian Red Cross.