Promotion of humanitarian values
The program Promotion of humane values is aimed at decreasing violence among children and youth, motivating the acceptance of cultural differences through developing a positive environment based on intercultural values.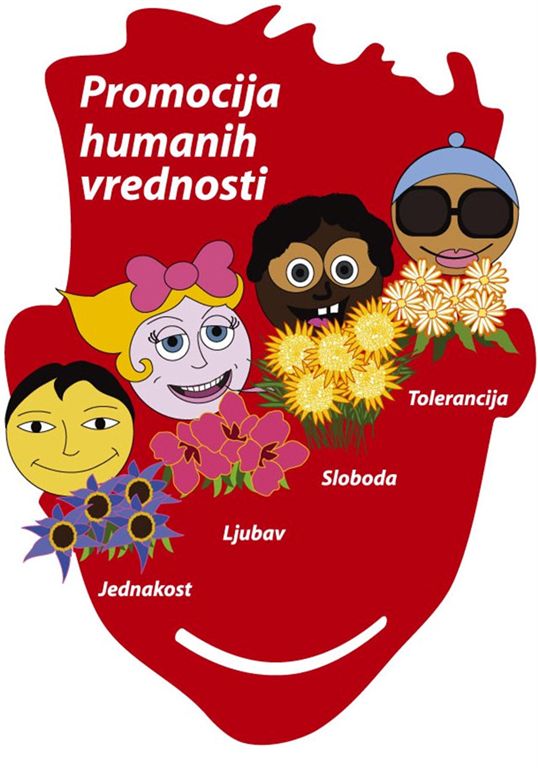 The target group is students between 8 and 14 years of age, and end users are children that belong to minorities in Serbia, with an accent on Roma population and children with special needs. The program is mostly implemented in elementary schools, and it is expanded through additional activities and public events.
The program encompasses 7 topics: 1.tolerance, 2. non-violent communication and peaceful conflict resolution, 3. personal and cultural identity and respect for differences, 4. overcoming discrimination and stigmatisation, 5. gender equality, 6. children's rights and 7. prevention of violence through electronic media.
The program develops childrens' confidence and the ability to cooperate, and encourages them to speak their opinion and express their knowledge, talents and abilities. 
It is implemented by young volunteers of the Red Cross in cooperation with teachers who also attended a training program. The methodology is based on peer education and is performed interactively, in smaller groups.