Gold medal award for Danica Smic, older volunteer of the Red Cross of Serbia
---
16/02/2021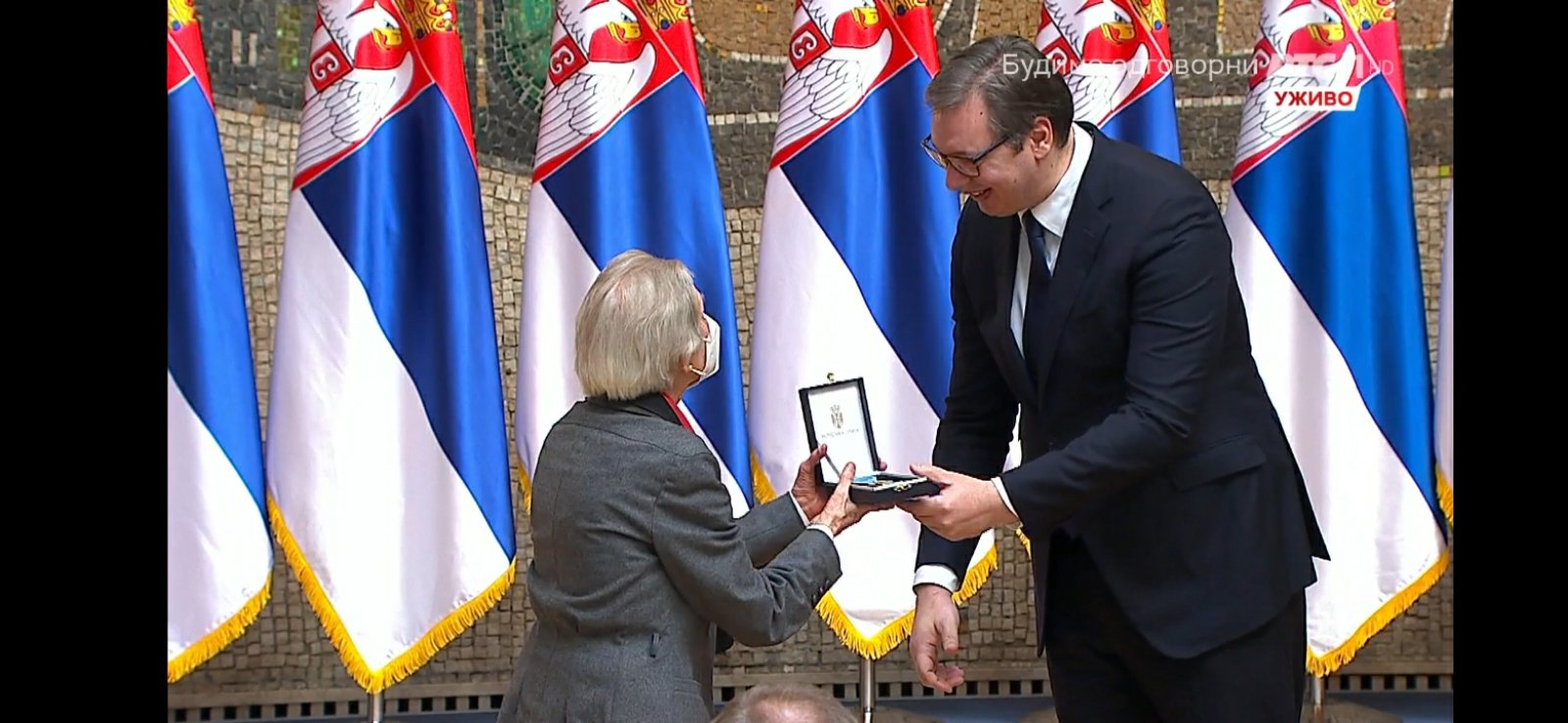 On the occasion of the Statehood Day, the President of the Republic of Serbia, Aleksandar Vucic, awarded the volunteer of the Red Cross of Serbia, Danica Smic (84), with a gold medal for her work. Danica Smichas been volunteering in the Red Cross for 50 years and through her volunteer engagement she promotes humanity and solidarity, which we especially need nowadays, with the pandemic, in circumstances when it is necessary to take more care of each other. 
Through her engagement, Danica helps older persons who live alone and who need help, but also children and poor families. In addition to volunteering in Serbia, Danica is also engaged in advocating for a New United Nations Convention on the Rights of Older People at the global level as part of the activities of the Red Cross of Serbia.
On February 15, Serbia celebrates Statehood Day in memory of the Sretenje holiday in 1804, when the First Serbian Uprising was raised and liberation from Turkish occupation began, as well as the same date in 1835, when the first modern Constitution of Serbia was adopted.
The Red Cross of Serbia congratulates its volunteer on the recognition.