Results of the tender for financing micro-projects in local communities
---
28/10/2022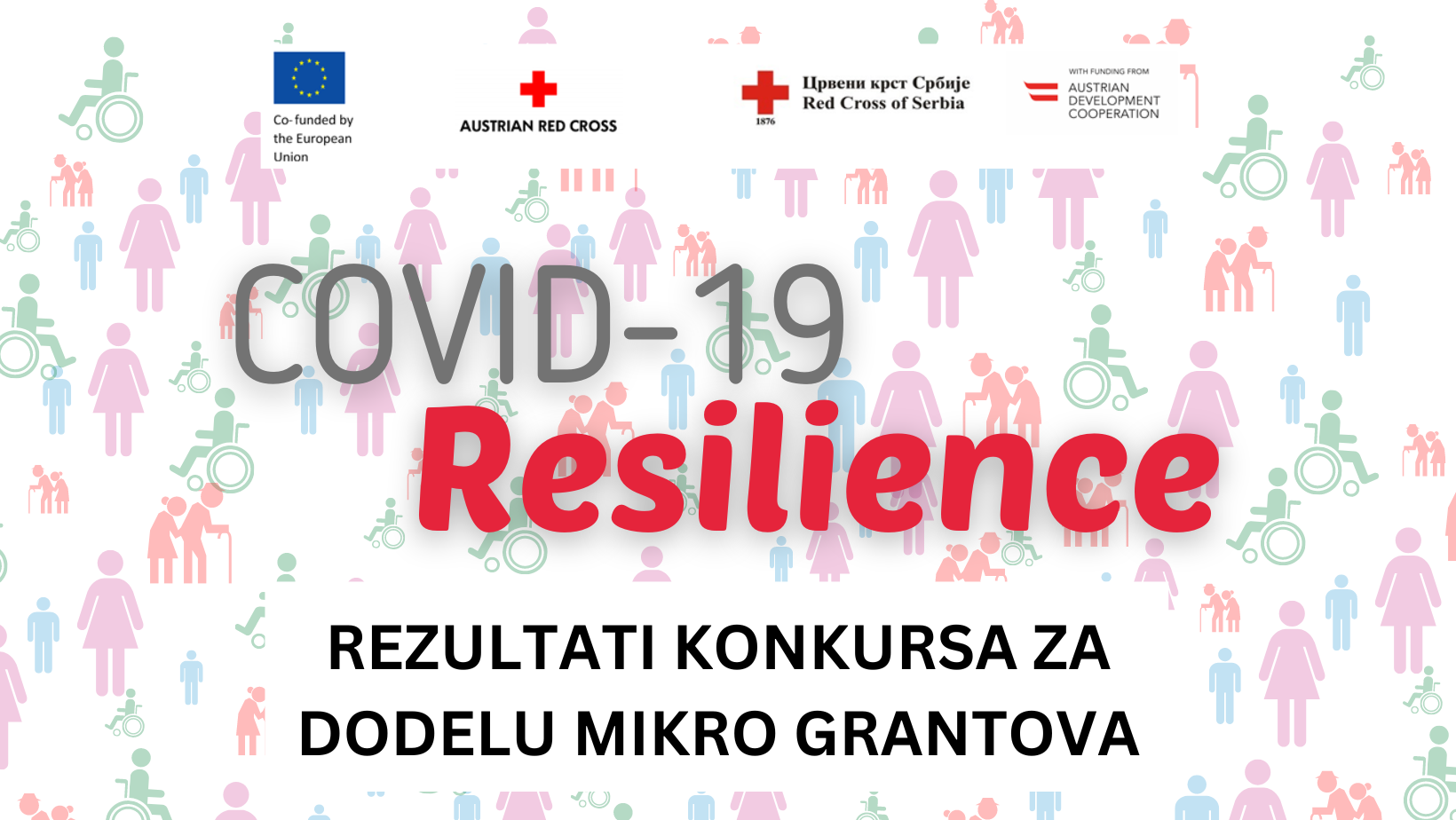 Results of the tender for financing micro-projects in local communities within the project "Strengthening resilience of older persons and persons with disabilities during COVID-19 and future crises"
The Red Cross of Serbia would like to express its gratitude for the great interest, good ideas and proposed activities related to the tender for financing micro-projects in local communities intended for older persons and/or persons with disabilities within the project "Strengthening resilience of older persons and persons with disabilities during COVID-19 and future crises". Due to the large number of received project proposals, the selection committee had a difficult task to choose the best.
All the proposed ideas were truly inspiring and the whole tender showed that there is a great interest in the mentioned topic through a wide range of assessed needs and designed activities.
After the scoring process of all received proposals was completed, the following 11 organizations were selected by the Selection Committee, whose project proposals will be supported (the names of the organizations are arranged in alphabetical order):
Caritas Šabac
Cetra
Etno Rasina
HelpNet
MNRO Srbije
Psychosocial Innovation Network
SAPS- Savez za pristupačnost Srbije
SUAB- Srpsko udruženje za Alchajmerovu bolest
Udruženje Na pola puta
Udruženje Romkinja Bujanovac
Udruženje za pomoć osobama sa autizmom
The Red Cross of Serbia would like to thank everyone who applied to the tender and showed interest in the topic of empowering older persons and persons with disabilities during crisis times. This kind of response instills hope that civil society in Serbia will succeed in encouraging decision-makers to provide support for local financing of similar projects in the future through joint efforts.