Psychological first aid: Guide for Field workers
---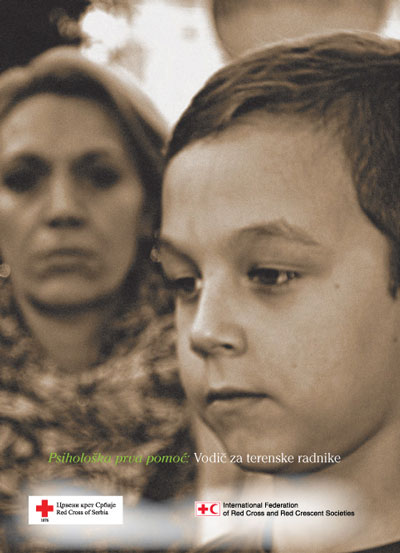 Psychological first aid: Guide for Field workers is a guide written by World Health Organisation, War Trauma Foundations and World Vision International. The Red Cross of Serbia translated this publication in order to help responders adequately address the needs of the affected population and thus help them in overcoming the crisis and preserving their mental health.
This guide covers psychological first aid which involves humane, supportive and practical help to fellow human beings suffering serious crisis events. It is written for people in a position to help others who have experienced an extremely distressing event. It gives a framework for supporting people in ways that respect their dignity, culture and abilities.
Endorsed by many international agencies, the guide reflects the emerging science and international consensus on how to support people in the immediate aftermath of extremely stressful events.