Final "Taking Action on Social Inclusion of Older People" project conference in Montenegro
---
25/01/2019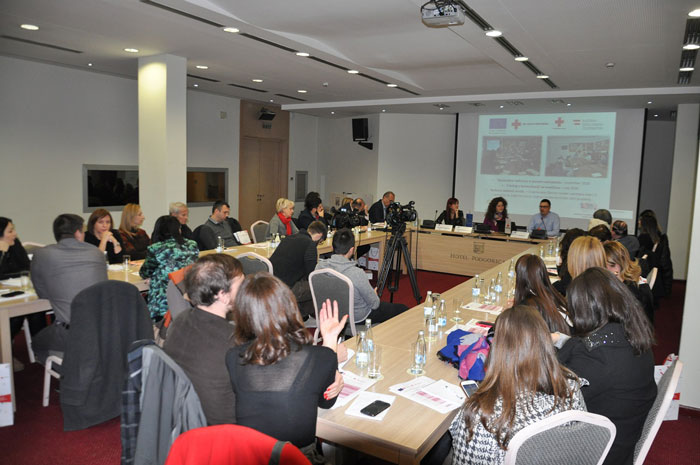 In Podgorica, on 17 and 18 January a final national conference of the "Taking Action on Social Inclusion of Older People" (TASIOP) project was organised by the Red Cross of Montenegro, the organisation coordinating the project in their country. The Conference was attended by representatives of the Red Cross of Serbia, Natasa Todorovic and Dr Milutin Vracevic, the overall project coordinator for the five countries in the Western Balkans. The goal of the Conference was to present the results of the project, primarily the improved cooperation between relevant institutions and civil society organisations, as well as to have a discussion about the quality of life of older people, the services for this population and the plans for the future.
The Conference was opened by Jelena Dubak, the Red Cross of Montenegro Secretary General who emphasised that Montenegro is facing the consequences of demographic ageing too, with 14% of the population at the moment being over 65 and the projections that foresee the trend of ageing to continue. The fact is that the three year TASIOP project increased advocacy activities and put ageing on the agenda of public policies.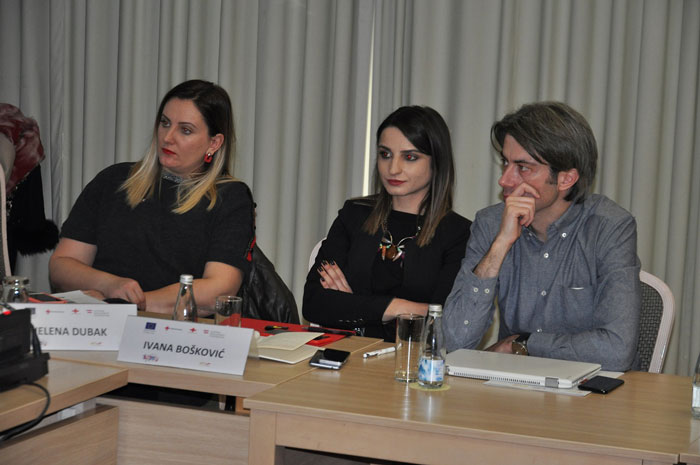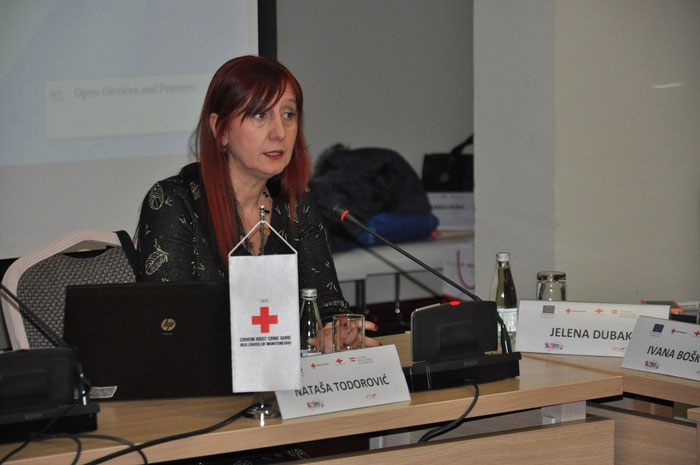 Natasa Todorovic of the Red Cross of Serbia, representing the coordinator of the project in all five countries in the region presented the achievements of the project in strengthening the civil society networks in the Western Balkans in order to contribute to better social inclusion of older people, speaking about concrete activities in the project aiming to improve public policies as well as to empower older people. A very important conclusion by the Project Coordinator is that through this project advocacy for human rights of older people has started in Montenegro. The project also contributed to recognition of elder abuse as a problem that needs to be openly discussed in Montenegro. In relation to this, research needs to be organised to shed light on this phenomenon and collect relevant and verifiable data that will serve as basis for recommendations for public policies that will protect older people from abuse. Natasa Todorovic also presented the project implementation in Serbia.
The Deputy Protector of Citizens, Sinisa Bjekovic talked about the challenges and examples of good practice in protecting the rights of older people in Montenegro.
The Conference speakers also included Ivana Boskovic representing the Ministry of Labour and Social Affairs, Igor Jokanovic, the TASIOP project coordinator in the Red Cross of Montenegro, Sinisa Bjekovic, Deputy Protector of Citizens, representatives of Podgorica Centre for Social Welfare, NGO Nase doba, Dignitas Network members, Italian Red Cross, International Federation of Red Cross and red Crescent Societies, Institute for Social and Child Protection, Institute for Public Health, Centre for Social Work Niksic, Health Centre Podgorica and the Retirement Home "Grabovac".
The finale of the Conference was dedicated to plans for the future that include expansion and strengthening of advocacy activities to improve the quality of life of older people both in Montenegro as well as in the region.