02/04/2020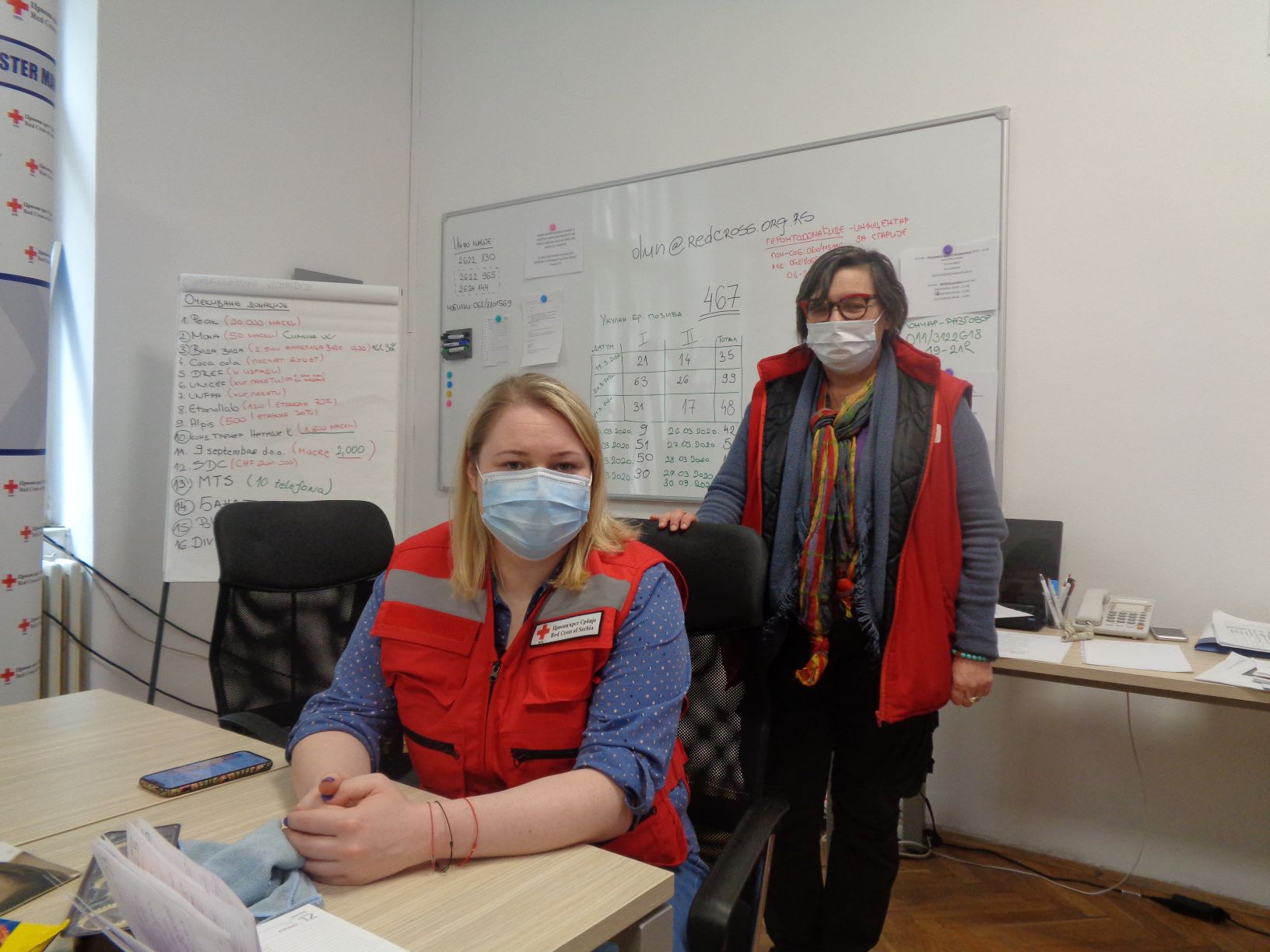 Zorana Arunovic (34), sportswoman, best female shooter of Serbia, winner of a series of medals from international competitions in the discipline bullseye shooting with guns, was one of the volunteers in the Info Center of the Red Cross of Serbia. This cheerful girl from Banovo Brdo fit well into the team of volunteers of the Red Cross, who operate the telephone lines to give information, encourage and console all those in need of a conversation.      
The Red Cross of Serbia formed this Info Center at the beginning of the state of emergency that was declared in Serbia. Antoher 112 such info centers were formed throughout the country, in various towns and municipalities. The aim is to provide support for citizens who are staying at home. Volunteers and employees in 151 organizations of the Red Cross have so far helped, in various ways, 53,741 mostly older people.
"My first visit to the Red Cross was a long time ago," she continues, "but I am regularly there for the blood drives. I started doing this because I was afraid of needles. Even today I find it a bit uncomfortable, especially towards the end of the intervention, but in this way I managed to overcome my fear. I know how important blood is and the knowledge that I am helping someone have freed me of this fear."
The girl who shoots the bull`s eye of every target, who handles a gun better than most people, is afraid of the needle? Strange but inspiring, because she conquered fear with determination of steel. The same determination and will which she uses to train at home.
"All competitions and trainings have been cancelled, or rescheduled. I try to keep fit at home, and I think staying at home is equally as important as staying in shape. This is a fight on two battlefields, with the unknown and with ourselves, to endure the isolation."
Through laughter and small talk with other volunteers of the Red Cross, we become aware that Zorana spoke with a few older ladies today, giving them some of her optimism and light heartednes. There was a call from one Filip, a younger man, who wanted to speak with our most successful female shooter.
"My mother is from Vukovar, and we came here like all the other refugees in the nineties. She knew about that building of the Red Cross in Simina street, and the center that was there during those years. People whom we knew and who were strangers helped us then. Now it is my turn."
She promised us that she would return to the Red Cross of Serbia when this is all over. Perhaps during the Night of Museums, in May, to our Memorial Room that will be a part of this event. Untill then, we are certain that Zorana, who is always on the mark, is staying at home.
https://media.ifrc.org/ifrc/where-we-work/europe-and-central-asia/